KDL | Swans break through with crucial A-grade win
Avenel chalked up its third win of the Kyabram District League A-grade netball season at the weekend, defeating Rushworth 55-40 on its home court.
The victory keeps the Swans' hopes of a top-eight finish alive and they controlled from start to finish in a performance that will without doubt give them confidence moving into the back half of the season.
Welcoming back a number of seasoned players into the A-grade side following a horrid run with injury, Avenel coach Ash Hansen said it was nice to be back on the winners' list.
"It was awesome to have a win, that's for sure," Hansen said.
"The biggest issue for us this season has just been that we have been riddled with injury and had a really unlucky start to the year in that respect.
"Saturday was the first time this season we have had our full team out on court together and it was good to put in a solid performance and come away with that victory."
Coming up against a Rushworth side desperate to add a second win to its season tally, the Swans needed to be at their very best to avoid a fourth-straight defeat.
To their credit, they attacked the game with ferocity and put together a four-quarter performance that was built around defensive pressure and slick ball movement.
Hansen highlighted what it was that clicked for her team.
"I think everyone equally played their role in the win," she said.
"I thought we moved the ball really well, our centre court was a lot more open than it usually is and that is down to us having more experience on court.
"We also defended hard and made life difficult for Rushworth as they tried to move the ball."
As for who stood out, she made mention of three girls who made big contributions to the much-needed victory.
"We had Brooke McLarty just come back from injury and she played an awesome game, while our two defenders in Dakota Griffiths and Monique Purchase were also very important for us in creating that pressure," she said.
With the Swans currently sitting in 11th spot on the ladder and just one win away from that coveted eighth spot, Hansen said she was hoping this result sparked a resurgence through the back half of the season.
"Looking at the rest of the draw, I think we have a pretty good chance of chalking up a few more wins," she said.
"Our goal for the rest of the season is to make the top eight, and I feel with our full team finally back on court, by the end of the year we will be in a really good place."
Elsewhere, Nagambie continued its A-grade dominance, defeating 74-23 to make it 10 straight wins to begin the season.
However, the Lakers will face their toughest test of the year this week when they welcome fellow top-three team Tallygaroopna for a fascinating battle.
Violet Town, Shepparton East, Murchison-Toolamba, Tallygaroopna and Dookie United were the other A-grade winners in round 10.
On the football field, Avenel continued its undefeated start to the season, destroying Rushworth 36.32 (248) to 1.1 (7) in a powerful performance on its home deck.
Completely dominating the contest from beginning to end, the Swans rode a wave of confidence following its hard-fought victory over second-placed Shepparton East last week.
Avenel enjoyed a relatively even spread of goal-kickers with 14 different players adding their name to the score sheet.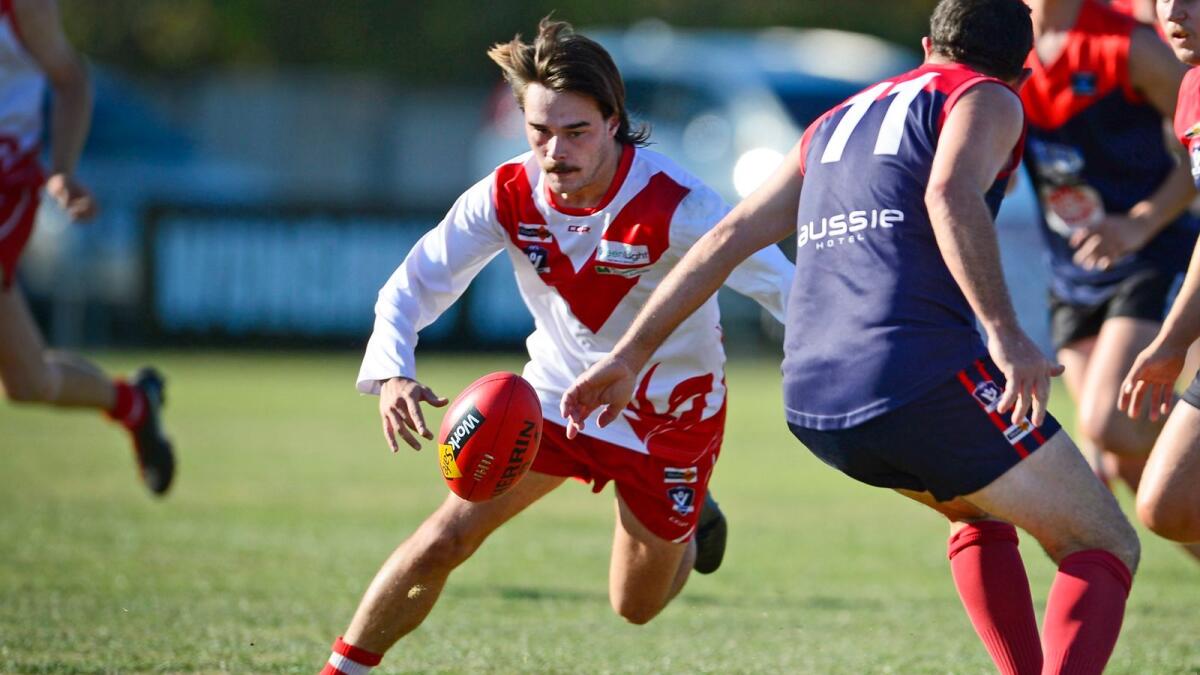 Harry McLean was the standout up forward, booting five, while Brayden Avola continued his excellent season kicking four goals from the midfield in a best-on-ground performance.
Paul Arandt, Kyle Maynard, Michael Mckenzie, Tim Karolidis and Harry McLean rounded out the best players on a memorable day for the Swans.
Elsewhere, Nagambie's finals chances took a hit as it fell to Lancaster 15.14 (104) to 7.4 (46) at Nagambie Recreation Reserve.
The young Lakers couldn't combat the class of the Wombats, who led at every change in what was a powerful performance.
Despite the disappointing result, Nathan Fothergill, Mark Nolan and Brayden Biggs fought the good fight for Nagambie.
Other round 10 football winners were Shepparton East, Dookie United, Stanhope, Murchison-Toolamba and Violet Town.