Gear change for Shepparton police with return of bike patrol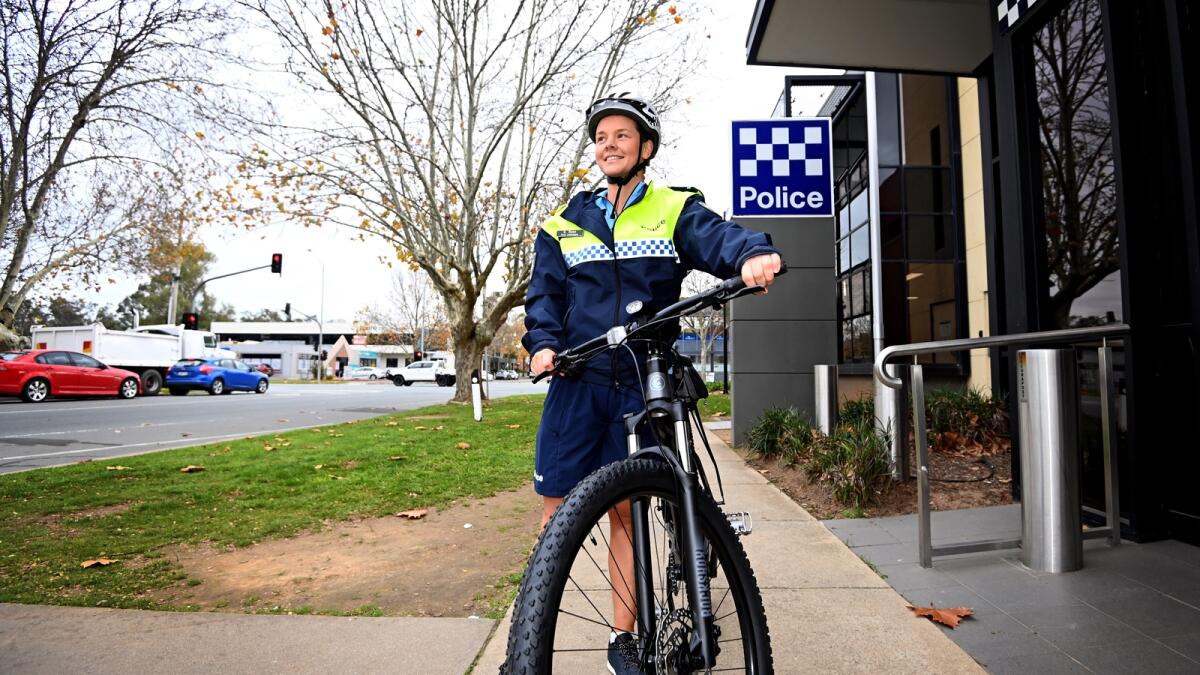 Shepparton police officers are getting back on their bikes and out into the community in a proactive and high-visibility approach to community safety.
The Shepparton police bike patrol was launched on Wednesday by Inspector Bruce Simpson and the Shepparton Neighbourhood Watch Committee, which provided funding for two new bikes and equipment.
Insp Simpson said the program was a proactive measure to improve community safety and provide high-visibility reassurance in Greater Shepparton.
"Feedback from the community survey indicated our community really valued bike patrols," he said.
"The bike patrols will provide a high-visibility response in the town centres of Shepparton, Mooroopna and Tatura, and on many of the bike tracks.
"It's about community reassurance and people feeling safe; if people are on the walking tracks and they see a bike patrol go past they'll hopefully feel more secure in that area.
"The other thing the bike patrol will be able to do is to get into many of our community events."
There are six new bikes across the whole police division, with two in Shepparton and the remainder in Benalla and Seymour.
Insp Simpson acknowledged the support from Shepparton Neighbourhood Watch and said without it the bike patrol probably wouldn't have got off the ground.
Shepparton Neighbourhood Watch Committee chairperson Cathie McMaster said they were pleased to support police in the venture, contributing about $4000.
"We're all about community safety and crime prevention and our partnership has backed what the police are doing in that area," she said.