Watt Rd Bridge to undergo more works next week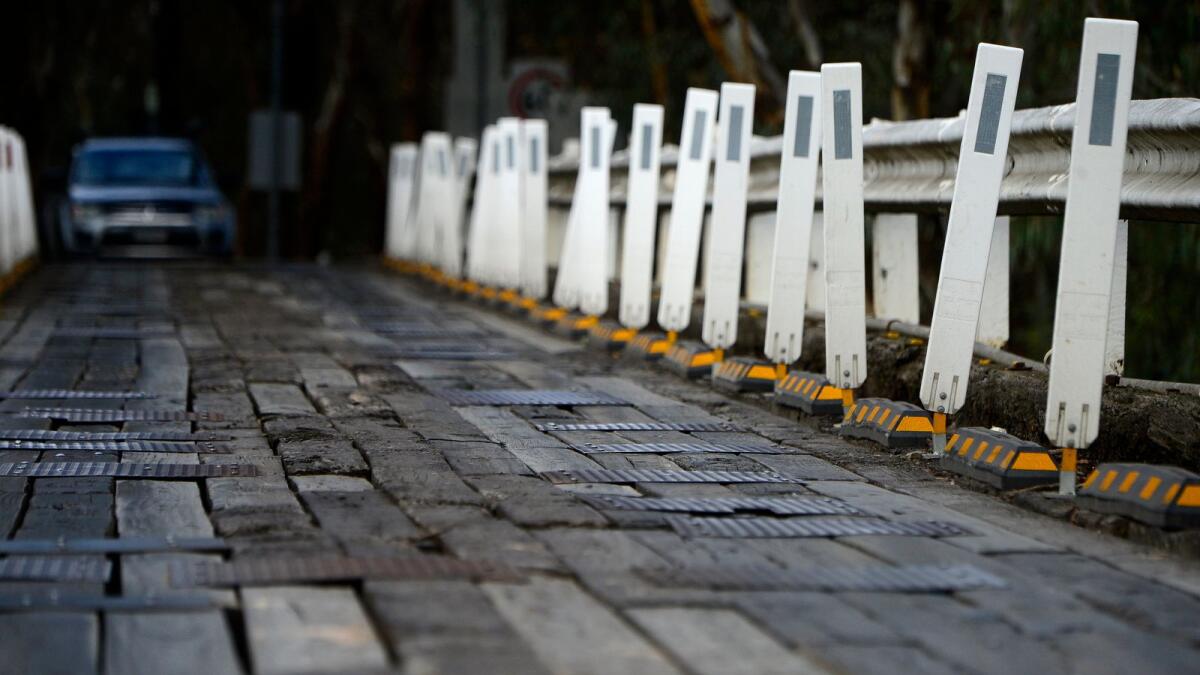 Watt Rd will be closed between 9am and 4:30pm on Monday, Tuesday and Wednesday next week.
The off-peak closure of Watt Rd between McLennan St, Mooroopna and Riverview Dve, Kialla is due to works on Watt Rd Bridge.
Greater Shepparton City Council has scheduled the works during the school holiday period to minimise disruptions to road users.
Footings for the height bars are being installed on each side of the bridge following multiple incidences of trucks disregarding height and weight restrictions and travelling on the bridge, causing damage. The height bars will be installed the week starting Monday, July 4.
Council will utilise this closure to perform planned asphalting works as part of the Watt Rd Bridge upgrade, which includes major works completed in December 2021. After a period of planned weathering of timber components, adjustments were made in April 2022 in preparation for the laying of asphalt.
The new asphalt will provide road users and cyclists with a smoother surface to travel on.
Council requests that road users observe the detour signage and plan their trips to allow for the extra time required to travel between Mooroopna and Kialla via the major highways. The bridge and road will be reopened to traffic at 4.30pm on Wednesday, June 29.
Project updates and a traffic management plan will be available on council's website: greatershepparton.com.au/watt-road-bridge
For further information, contact the Projects Department on 5832 9700 or email projects@shepparton.vic.gov.au