Christmas in Kialla: Teen runs GV's only Christmas tree farm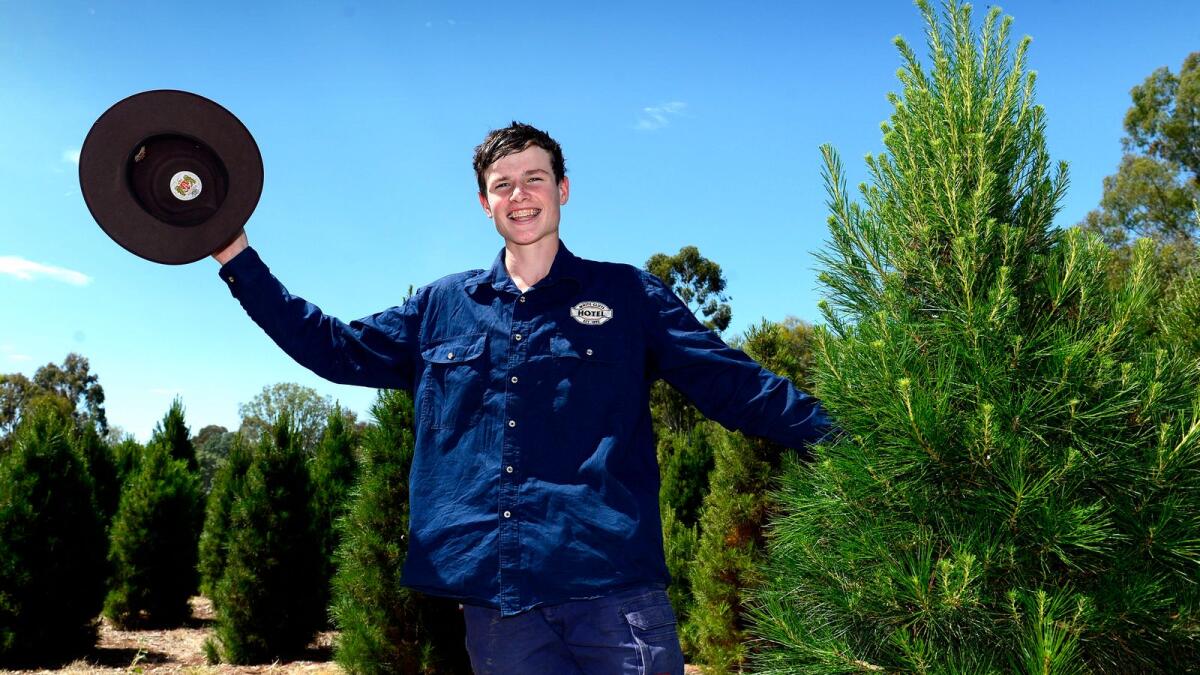 An unassuming spare paddock at the back of a Kialla property has prospered over the past 20 years as the only Christmas tree farm in the Goulburn Valley.
Marcus O'Dwyer planted the first Christmas trees two decades ago, and it took six years before they were ready to be sold.
Every year since, the family has planted another 300, to establish Kialla Christmas Tree Farm.
And now it's his 16-year-old son Lewis's after-school business.
"He (Dad) doesn't want to do it anymore and I'm old enough to do it myself," he said.
"So, it's just been handed to me, and he still gives me a hand every now and then."
But it's not easy growing in the dry Shepparton heat.
The plantation is water intensive, particularly when the saplings sourced from Gippsland are first planted.
The trees are also kept to a strict pruning schedule throughout the year to keep their shape.
Lewis said the family grew the trees to around five or six feet, but his sister, Bridget, said the pine tree scent was the reason behind many purchases.
"Most people buy them for the smell," she said.
"They smell like Christmas."
The business has continued to grow during the past few years.
"We've had probably over 50 new customers this year, which is good," Lewis said.
Kialla Christmas Tree Farm is located at 244 Mitchell Road, Kialla and is open between 4:30pm and 6pm on weekdays, and from 10am to 5pm on weekends.