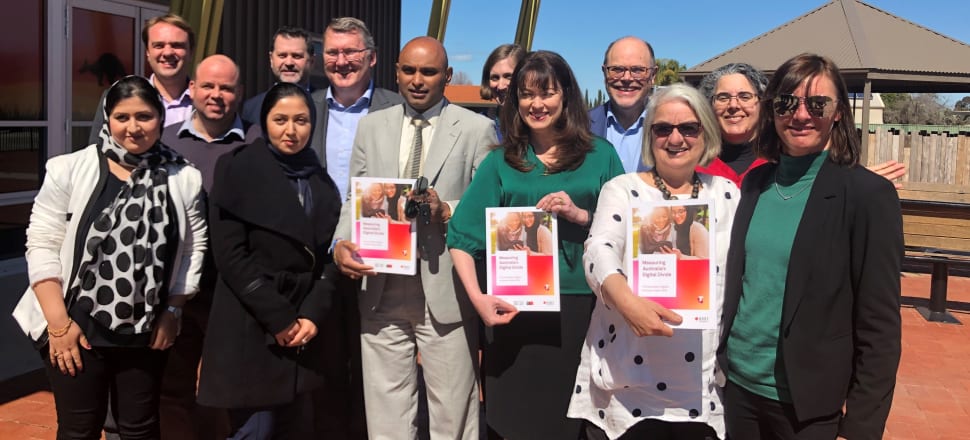 5370537724001
Shepparton's large multi-cultural community has played an important role in helping to shape Telstra's 2019 Australian Digital Inclusion Index.
Launched yesterday, the index reports on Australian digital participation through three measures including access, affordability and digital ability.
Shepparton was one of three case studies listed in the report with a focus on Culturally and Linguistically Diverse.
According to the case study Shepparton CALD respondents show they're "fairing less well" in digital affordability.
The gap between Shepparton CALD respondents and the ADII national respondents in relative expenditure is 32.9 per cent.
However Shepparton CALD respondents said they have an overall 6.9 per cent better access and 6.8 better digital ability compared ADII national respondents.
The report was conducted jointly by RMIT University, Swinburne University and Roy Morgan.
RMIT Digital Ethnography Research Centre professor Julian Thomas said digital inclusion is continuing to improve however this is still a divide with accessibility.
"Because of the way in which we've rolled out digital services across Australia, there's a big divide," he said.
"From our perspective, we think that internet access is still too expensive for many Australians.
"So while it's improving we've got a lot of work to do to improve that.
"And there's a big divide because our skills and our capacity to make the best use of these technologies is still a long way behind their actual availability."
Professor Thomas said people from low income households, Indigenous Australians and less educated Australians are less internet accessibility.
He said the Shepparton area is a "really interesting story".
"We've looked in particular, at the large number of newly arrived migrants in Shepperton.
"What's striking is their high levels of digital ability and connectedness. But for those residents of Shepparton affordability is a huge issue.
"We think there are ways we can make internet more accessible and more affordable.
"And we've also got a big job to do to address the needs of people to develop their skills.
We know how to do that, but we have to do it more systematically and we have to do it right across the country."
Better access to internet is something that's vital for South Sudanese born Antonita Kuol.
"The internet is important for me and nearly everybody in my community becausethat's the way we know what's happening even back home," she said.
"Facebook is something that is really important and it's really good to have; that's the only way you can get in touch with family and friends.
"I can imagine a time we didn't have the internet and how hard it was not not to know how my brother, sister and other relatives is doing.
"Some people in my community are living without the internet. It does depend whether you have the salary to pay the bill every month."