GVL Data | Scram: The Cam Arnold and Ben Christopher show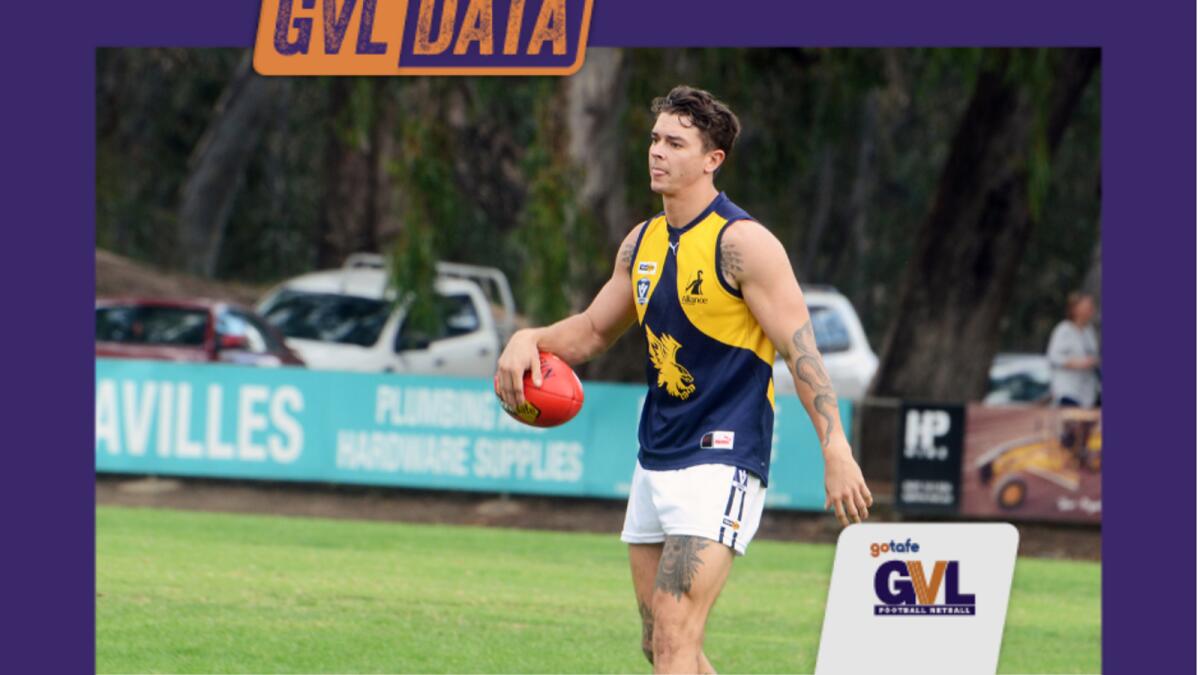 Mansfield forward duo Cameron Arnold and Ben Christopher are quickly becoming one of the most formidable pairings in the Goulburn Valley League — with their escapades earning them an interesting new nickname.
Eagles coach Chad Owens told The News following their big win over Benalla that the pair have been dubbed 'Scram', an amalgamation of their nicknames 'Scruff' (Christopher) and 'Cam' (Arnold), something that immediately caught the eye of this writer.
The Saints felt the full wrath of 'Scram' on Saturday, as they combined for an imposing 11 goals to be a major catalyst behind Mansfield's 103-point win at the Benalla Showgrounds.
So through the power of GVL Data, we thought now was as good a time as any to uncover what makes this up-and-coming duo tick.
With the ball being delivered into Mansfield's forward 50 on a staggering 62 occasions, Arnold and Christopher were working in perfect harmony, as the Eagles converted on 55 per cent of those entries.
Operating more up the ground, Christopher got plenty of the ball, collecting 20 disposals, taking 10 marks and pumping the ball inside 50 on nine occasions, showcasing his outstanding versatility.
Around the sticks, the young gun managed to get his reward, booting 5.1 and registering three score assists in what was a best-on-ground performance.
At a glance
'Scram' v Benalla round 15
Ben Christopher
Goals: 5
Disposals: 20
Marks: 10
Inside-50s: 9
Score assists: 3
Cameron Arnold
Goals: 6
Disposals: 15
Marks: 12
Marks inside 50: 7
Contested marks: 2
Plying his trade closer to goal, Arnold was the main beneficiary of Christopher's work up the ground, with the 'man mountain' getting a plethora of opportunities and capitalising to boot six goals and take 12 marks (seven of which were inside forward 50).
These numbers show just how devastating the pair are at their best, and in season 2022 we have seen plenty of it.
Both sitting in the league's top 15 for goal-kicking, Arnold has booted 32 majors from his nine games, while Christopher has kicked 35 from his 14.
As a result, Mansfield sits third in the league in points scored — with a return of 1326 from its 15 matches seeing it average an impressive 88.2 per game.
Compare this to last year's average of 74.1 points per game, and the impact of this exciting forward duo is clear.
Key stats
Mansfield's potent attack
Goulburn Valley League points for
1. Echuca - 1592
2. Euroa - 1509
3. Mansfield - 1326
4. Rochester - 1319
5. Kyabram - 1229
6. Mooroopna - 1226
So watch out for 'Scram' this September — a box office two-man show that has the potential to take the Eagles to the promised land.