Highs and lows of Tigers' GVL season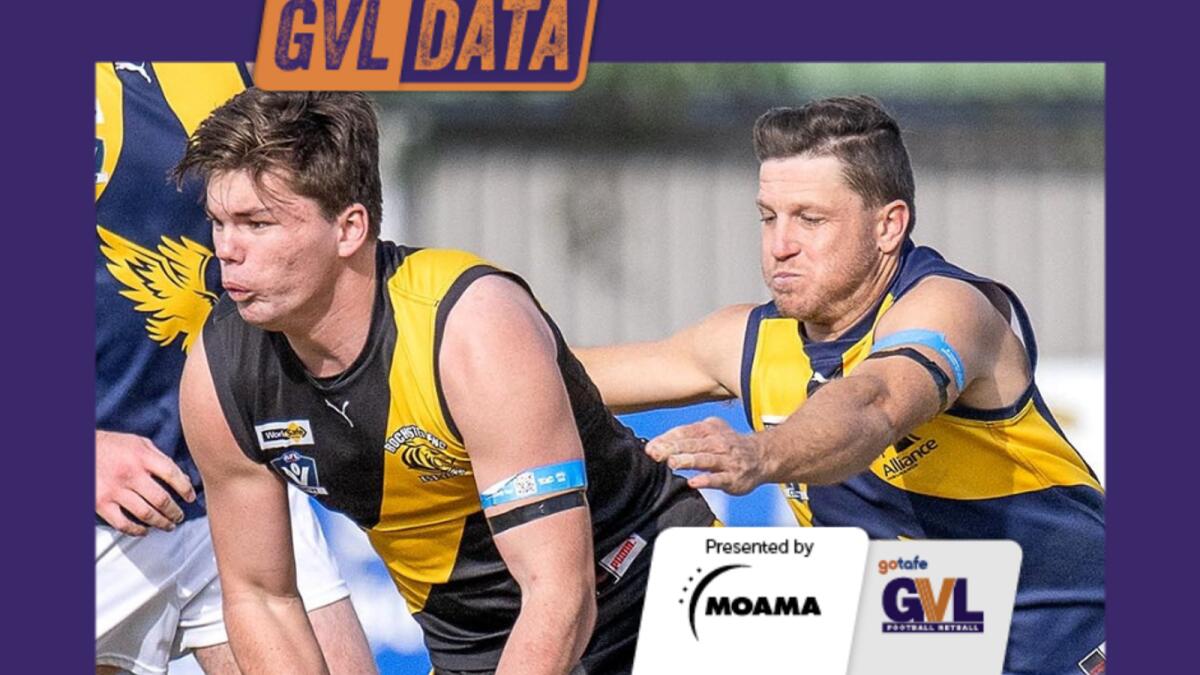 Rochester's roller coaster ride of a season has kept supporters of the club on their toes as the Tigers have struggled to cope with an injury riddled playing list and a string of matches against top-ranked teams.
No better evidence of the Tigers' "hot or not'' 2022 is provided by the highs and lows of its GVL Data inside-50 scoring conversions — where it has, on four separate occasions, failed to convert forward-50 entries into scores at better than 40 per cent.
Between rounds seven and 10 during a four-week stretch against against the league's upper echelon the Tigers converted only 58 of 155 inside-50 entries.
Conversely, and indicative of the draw that has seen the club play top and bottom clubs in "bunches'', in four matches this season the Tigers have converted 60 per cent of their entries into attack into scoring shots.
The Tigers are the fifth most prolific inside-50 team, behind top six clubs Echuca, Euroa, Kyabram and Mooroopna.
They average 47.2 entries a week, almost 10 less than ladder-leader Echuca but 15 more than bottom-ranked Tatura (35.2).
Rochester has scored on 299 occasions from 613 entries, which is a tick under one in every two visits inside the forward 50 arc.
Echuca, from 736 forward 50 entries, has scored on 367 occasions — almost exactly one in every two attacking efforts (49.86 per cent).
On only four occasions this season have the Tigers allowed opposition clubs to enter their forward-50 on more than 50 occasions (all defeats).
Of the remaining 10 matches the team has restricted its opposition to a conversion percentage of less than 40 on five occasions — including dominant displays against Tatura (twice) and Benalla.
In their two meetings this season Benalla has had scored on just 10 occasions against the Tigers, from a combined total of 50 entries into the attacking zone.
The Tigers have topped the 50 mark (inside-50 count) on seven occasions this season, led by ball-magnet Christopher Jansen and ruckman Daniel Russell.
They are the only two Rochester players listed inside the league's top 20 when it comes to inside-50 entries. Jansen ranks inside the top 10 with an average of five from 11 matches (including 10 in round 14), while Russell has 51 from his 13 games.
Hugh Hamilton, who has only played two games, has 12 entries to his credit and Shaun Atley has also featured prominently in his seven games.
Defender Blake Evans is top five with his rebounding-50 season count, averaging six a game. He is the Tigers' first option for relief from defence, having had just 29 handballs from his 201 disposals this season.
Mitch Bright is 23rd on the list of rebounding players, which is led by Shepparton's Edward Linton. He has 30 more rebound 50 statistics than any other GVL player.
INSIDE-50 CONVERSIONS
Round 14 Rochester 58 entries, 35 scoring shots (60% conversion), Tatura 27 entries, 6 scoring shots (22% conversion)
Round 13 Roch 51-20-(39%) Mansfield 48-27-(56%)
Round 12 Roch 34-17-(50%) Mooroopna 47-23-(49%)
Round 11 Roch 48-23-(48%) Kyabram 47-20-(43%)
Round 10 Roch 24-8-(33%) Euroa 50-25-(50%)
Round 9 Roch 36-13-(36%) Seymour 58-24-(41%)
Round 8 Roch 30-11-(37%) Echuca 56-21-(38%)
Round 7 Roch 65-26-(40%) Shepparton 35-17-(49%)
Round 6 Roch 60-28-(47%) Swans 42-15-(36%)
Round 5 Roch 63-39-(62%) Benalla 23-4-(17%)
Round 4 Roch 53-34-(64%) United 34-17-(50%)
Round 3 Roch 72-44-(61%) Tatura 29-7-(24%)
Round 2 Roch 38-18-(47%) Kyabram 57-30-(53%)
Round 1 Roch 40-18-(45%) Echuca 51-27-(52%)