Blast from the past: St Mary's Mooroopna goes back in time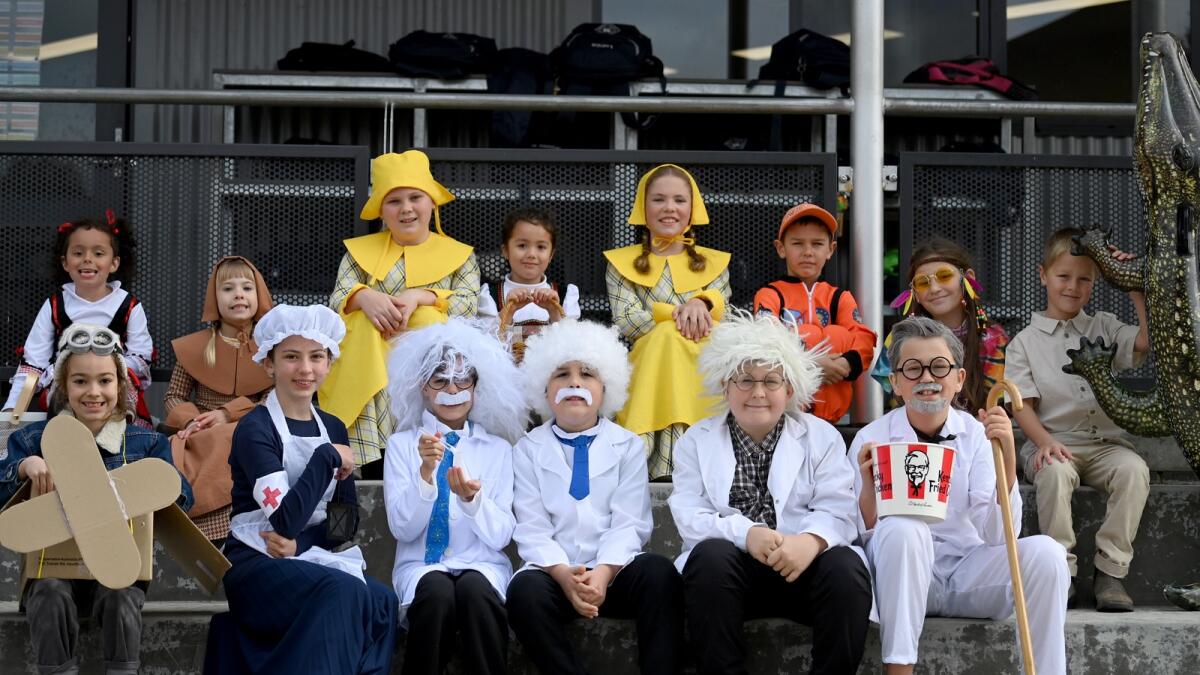 If you had walked into St Mary's Mooroopna on Thursday, you would have forgiven for thinking you had stepped back in time.
On one side of the playground was Amelia Earhart, flying high in her plane, on the other side three Einsteins were putting their brains together.
Dinosaurs, nurses, astronauts and more were all to be found at the school's People of the Past dress-up day.
Check out the full suite of Rechelle Zammit's photos.