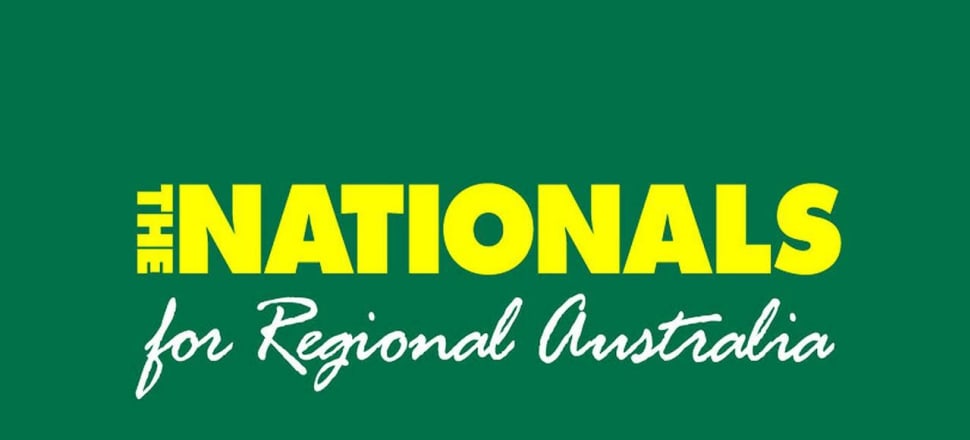 5370537724001
I would like to start this Manifesto with warm congratulations to Damian Drum on his electoral victory in the seat of Nicholls, but I ask you to consider the following.
When the good people of Nicholls headed off to their local hall, school or church to cast their vote on Saturday 18th May, all the opinion polls were predicting a solid Labor victory.
The voters of Nicholls overwhelmingly gave the National Party a big tick despite the polls indicating that, if elected, Damian would not have had a seat at the Governmental table.
As things panned out, Mr Drum does have a seat at the governments table but the question remains " Why did we give Mr Drum such a large majority?"
For years community movers and shakers have been urging us to make this seat marginal, yet we were prepared to not only make it a safe National Party seat but take the risk of it not even being part of the government.
Why?
One would not have to go back too far in the Shepparton News archives to find examples of our areas needs being ignored by governments of both persuasions because we are a safe seat. Indeed if one needed more convincing you only had to look at all the Pork Barrelling for the nearby, highly marginal seat of Corangamite to try and save Liberal, Sarah Henderson. The promises amounted to a staggering $27,000 per head. Meanwhile in the nearby safe Labor seat of Corio the promises amounted to very little.
We need to put our local member on a slim margin, NOT a safe margin if we are going to see any meaningful change in our regions fortunes. I know this conservative electorate will probably never vote in a Labor member but is there any chance of a moderate independent putting their head up like Cathy McGowan did in Indi 6 years ago?
I'd like to see that.
I wish Damian Drum luck in trying to advance this regions causes whilst on such a safe margin.
Just a few comments on the Federal result.
I think everyone is glad to see the back of Tony Abbott.
Scott Morrison should be able to lead the party without looking over his shoulder, a rare thing in the last ten years.
Of more concern is the Coalitions lurch to the right. The re-election of the Bonking Beetroot (Barnaby), the Member for Manilla (George Christensen), and potato head (Peter Dutton) should concern all thinking Australians
Also of concern is the influence of Clive Palmer who effectively got the Liberals elected on his preferences. What does he want for his (or was it Aussie taxpayers) investment of $50 million?
The issues of the Murray Darling Basin, Climate Change and unfair tax policies have not gone away just because the Coalition was re-elected.
Labour put forward a bold (sometimes unpopular) set of policies at this election, unfortunately Australia voted against progress .