Liss Cowan connects with her culture through art
When Liss Cowan first started making art, she saw it as a link to her Aboriginal culture.
The Mooroopna resident said she "used to doodle" when she was younger, but it was only in the past five years she had really gotten into her artwork.
Now it hangs on walls both in Australia and overseas.
Liss's artwork started to flow after she did a Certificate 2 in Aboriginal and Torres Strait Islander Cultural Arts at Goulburn Ovens Institute of TAFE.
As part of the course, Liss made a hoodie with her own design, as well as doing art on skateboards, screen printing and carving emu eggs.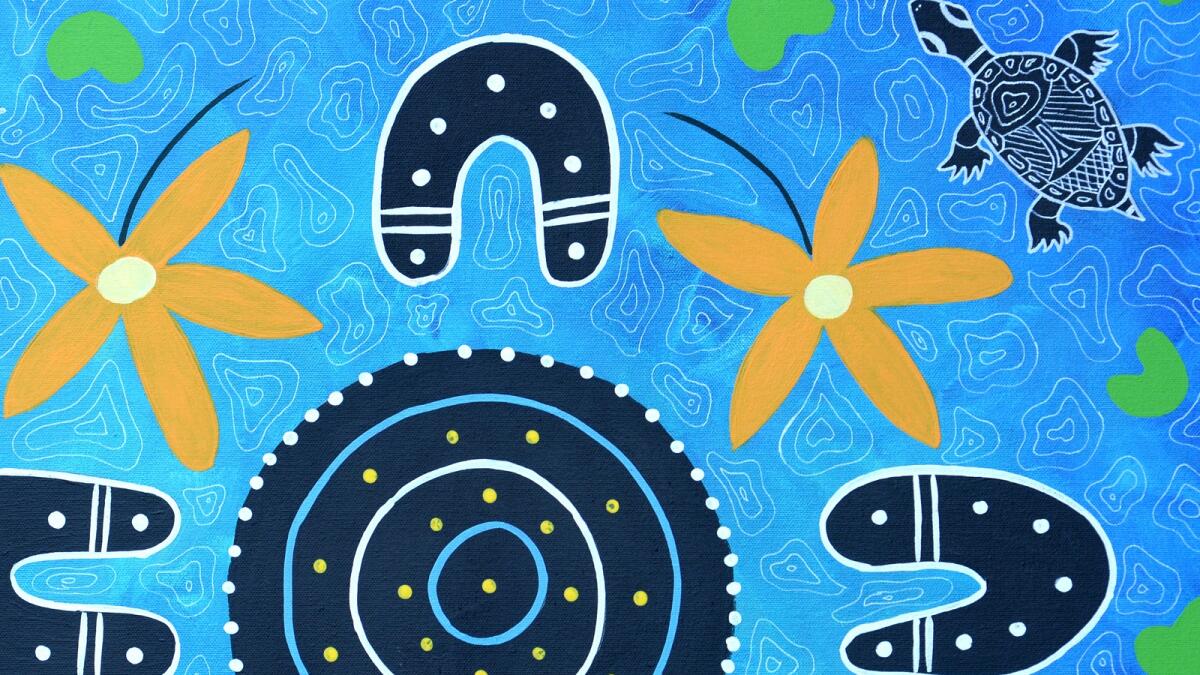 "I learnt more about our culture," the Yorta Yorta woman said.
From her course, Liss was in contact with Uncle Eric Brown who used to work at Kaiela Arts, and she said he got her into creating more art.
First she started to learn to paint, and would put her own stories to paintings.
All of Liss's work is Aboriginal art, and she mainly uses the style of lines and circles in her paintings.
Many of her works include symbols of her elders — including four women sitting around a fire or a waterhole, which Liss said was a tribute to her mother and aunts.
More recently she has included a lot of birds in her work.
"There's a lot of happiness with them. Birds are free," Liss said.
Liss initially started painting at home, before Uncle Eric encouraged her to put her work in the Kaiela Arts gallery for sale.
Now, Liss says creating art is a "hobby", but she has some pretty impressive works to her name.
Her biggest work was a mural in an outdoor learning shed at Ardmona Primary School.
Cockatoos, a meeting spot and turtles all feature on the nearly five metre wall.
Liss also painted the inside of a cubby house at the Save the Children Kindergarten in Mooroopna.
She has also exhibited a painting in the Darwin Art Show, as well as selling artwork to buyers in the United States of America, Japan and England.
She also recently designed and painted an Acknowledgement of Country plaque for Murray Ave Community House and Garden in Numurkah.
For Liss, doing art is something she enjoys, especially the part where she sees the piece when it is finished.