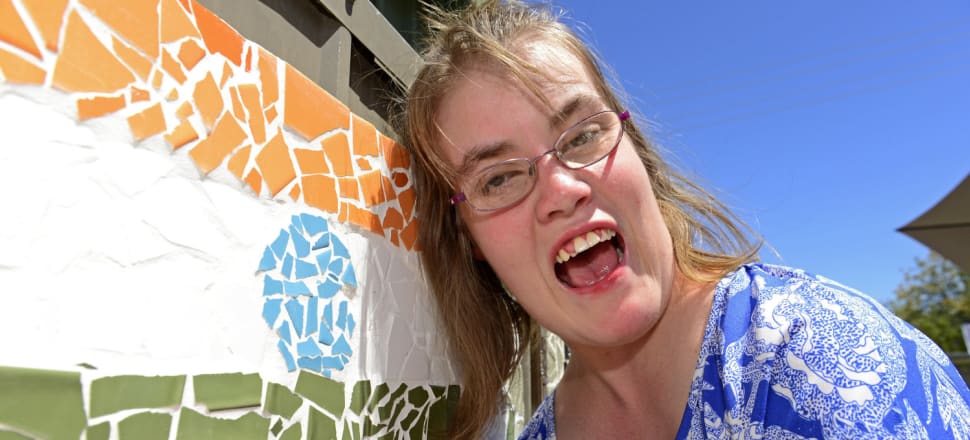 5370537724001
Diversity and inclusiveness were celebrated at South Shepparton Community Centre on Friday for the completion of the People, their Culture and Journey project.
Established as a partnership between the community centre and Shepparton Access, individuals from diverse backgrounds worked together to create a mosaic wall, promoting an understanding between cultures as well as highlighting the importance of human interaction.
The three panels hung on the fence at community centre were unveiled to a crowd of community members who were delighted to see the completed works.
''The project was designed to bring people together from different cultures to work together promoting an understanding between everyone in our community,'' South Shepparton Community Centre manager Dawn Taylor said
Ms Taylor said regular community centre visitors from diverse backgrounds were asked to participate in the project, writing their story and designing a tile that represented their home country.
The countries on show are Malaysia, Nepal, India, Kuwait, Philippines, Iraq, Brazil and Australia.
About five participants from Shepparton Access visited the community centre each week over a couple of months to paint the designs and break the tiles up for the mosaic feature.
The project started after Shepparton Access chief executive Wendy Shanks successfully applied for a community arts grant in April last year.
The mosaic wall was completed last year.
''Everyone thinks about diverse groups that are in our community, but we don't ever mix the them together,'' Ms Shanks said.
''We thought if we brought people together they would know more people within the community and build local connections.
''It's about building people's self esteem.''
Shepparton Access and South Shepparton Community Centre will continue to work together on a number of projects in the future.