Pack it out: Shepparton Gators prepare for home elimination final against RMIT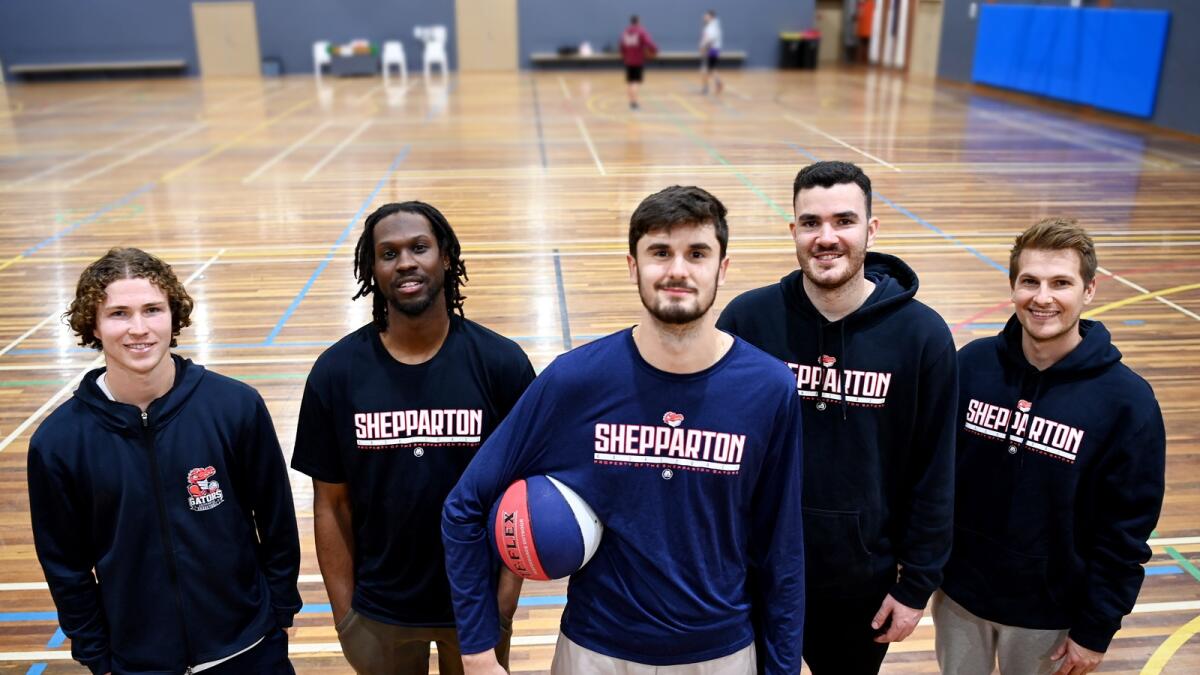 The time has finally come.
After a hard-fought home-and-away season, Shepparton Gators' Big V division one finals campaign gets under way on Saturday night, as it hosts RMIT Redbacks in a cut-throat elimination final at Shepparton Sports Stadium.
And they are calling on the help of the local community to get them over the line.
Having packed out the 'Swamp' all season long, the Gators will be hoping for that same energy and then some on Saturday night, as finals basketball returns to the region for the first time since 2019.
Gearing up for his first final with the Shepparton side, international import Dylan Wilkie said he could not wait to see the stands filled with Gators fans.
"I am extremely excited for Saturday night, to play in such a big game in front of a home crowd will just be huge," Wilkie said.
"They have given us such great support all year-long and we expect nothing less this weekend — they act as that sixth man on the court for us and it's so helpful in giving us that extra drive and also getting in the opponents' head.
"We certainly owe the Shepparton faithful a big win and we'll be hoping we can produce that on the big stage."
Finishing third on the ladder, the Gators will take on sixth-placed RMIT for a spot in a three-game semi-finals series against Keysborough.
And despite getting the better of the Redbacks in both of their meetings this season, winning 85-61 at home in round six and 90-87 on the road in round 16, the Shepparton squad is well aware it will be a completely different ball game this time around.
"It is definitely going to be a very tough and close game this time around," Gators forward Sam Beks said.
"We've played them twice and won both times, but one was without their two best players and then the second game we only just managed to get over the line.
"So we are definitely expecting a hard-fought battle and will have to bring our A-game if we are to keep our season going past Saturday night."
When it comes to curtailing the Redbacks, it all starts with limiting the influence of star American import Stephen Coffey.
One of the best offensive players in the league, Coffey averages 17.75 points per game and sports an impeccable three-point shooting percentage of 42.14.
Part of a lethal one-two punch with teammate Daniel Steen, who averages 17.82 points per game, Beks said it would take a complete effort on the defensive end to get the job done.
"We've definitely got a few players we are zeroing in on, Stephen Coffey is one of the stars of the league and Daniel Steen as well is a deadly shooter so I think it is just going to be about bringing that defensive intensity from the start," he said.
"During the week we've been working on a few different strategies to shut them down and from there we will then look to build our offence through fast breaks."
The Gators aren't short on offensive firepower themselves however, and will be looking to star American import Garrett Jefferson (who sports an average of 18.52 points per game) and sharp-shooter Wilkie to propel them to a winning score.
They are also set to welcome back captain Matt Bartlett, who missed the past two games with a foot injury, and imposing centre Matt Andronicos for this do-or-die clash.
With so much on the line, Wilkie had this message to the Shepparton community ahead of the big game.
"Definitely get out, support us and just enjoy the night regardless of the result," he said.
"We know how much a win would mean to the community and we will be doing our best to keep the season going."
Shepparton Gators welcome RMIT Redbacks to Shepparton Sports Stadium for an elimination final on Saturday night with tip-off at 7pm.