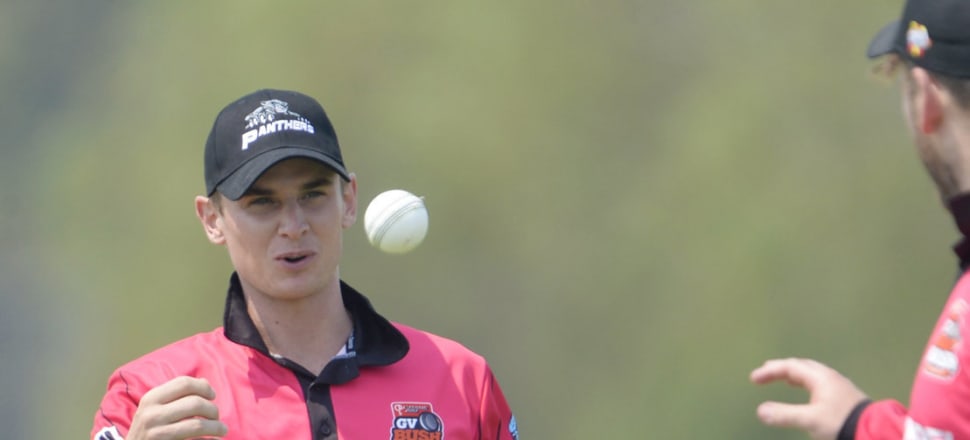 5370537724001
GVBBL FANTASY TOP 23
1. Alex Mitchell (Tarisai No More) 520
2. David D'Elia (All The President's Men) 517
3. Peter Holland (Skeet's Stars) 508
4. Tennyson Tinning (Blue Brick Beer Guts) 483
5. Ron Anderson (The Verminators) 481
6. Kasey Duncan (Duncman's Dogs) 477
7. Josh Pearce (Return of the Jeddi) 445
8. Aydin Payne (Payney's Panel Beaters) 436
9. Paul McIness (Consistent Fantasy Animals) 375
10. Joe Wilkie (The King Pairs) 355
11. Ash Williamson (Chillby's Champs) 328
11. Tyler Maher (Van Zyl-ophones) 328
13. Stuart Turner (The Flying Mongooses) 325
14. Mick Mattingly (Mueller's Men) 324
14. Ron Holland (Holland's Heroes) 324
16. Liam Nash (The Umpire Strikes Back) 315
17. Matt Jaensch (Kiss My Chaminda Vaas) 311
18. Brendan White (Crack Foxes) 310
19. Brian Nisbet (The Weapons) 298
20. Chris Crouch (Tough As Old Boots) 295
21. Abe Lake (The Abe Lakers) 285
22. Gregor MacTaggart (Disco Shoulders) 280
23. Michael Van Dorsser (Van's Visitors) 263
TOP PLAYERS
James Seymour (Panthers) 116
Richard Oliver (Crushers) 80
Jedd Wright (Hounds) 69
Mark Nolan (Mud Dogs) 54
Joel Brett (Mud Dogs) 47
Layton McCann (Mud Dogs) 40
Andrew Riordan (Crushers) 39
Kyle Mueller (Hounds) 34
Brendan Scott (Mud Dogs) 30
Peter Cassidy (Crushers) 28
One of the world's most highly-anticipated competitions kicked off at the weekend — that's right, we're talking about the Shepparton News Goulburn Valley Bush Bash League Fantasy extravaganza.
While the battle for the first GVBBL title was intriguing, the real action happened in the race for the AJ Williamson Memorial Trophy — named after the Shepparton News Fantasy Sports' inaugural winner from last season.
It was one of our own — News scribe Alex Mitchell — who claimed the Maillot Jaune, with his 'Tarisai No More' entry putting up a staggering 520 points on the competition's first day.
While it is believed Mitchell is not getting ahead of himself and taking it one week at a time, his decision to captain Cobram Panel Works Panthers' marquee James Seymour was an absolute masterstroke, with Mitchell one of just three fantasy owners to make that elite call.
Ranking second was Cricket Shepparton head honcho David D'Elia, his 'All the President's Men' team scoring 517 thanks to his identically genius decision to captain Seymour.
Peter Holland — Skeet's Stars' owner — wisely captained Hurley's Hotel Hound Jedd Wright as the Invergordon icon scored a nice 69 points, while Tennyson Tinning rounded out the first four as the final owner to select Seymour as captain.
As far as captaincy selections, Hound James Nanopoulos was the most popular pick with 26 per cent of teams giving him the armband, edging out Jarvis Delahey Crushers captain Josh McDonald who fronted 19 per cent of sides.
Seymour, Mark Nolan, Wian Van Zyl and Wright were all also captained by multiple entries.
Wright was also far and away the most popular player, selected in 96 per cent of sides with only Gregor MacTaggart's 'Disco Shoulders' leaving him out.
Panther Michael Eckard was picked in 83 per cent of sides, with Joel Brett (78 per cent), Ramadan Yze (70 per cent) and Josh McDonald (65 per cent) also hugely popular.
Seymour's unbeaten 91, 15-point bonus for a half-century and two catches netted him a weekend-high 116 points, with Crusher Richard Oliver netting 80 points for his knock of that same value.
Other week one stars included SRP Mud Dog Nolan, who found 54 points with 24 runs and two unassisted wickets, and Brett scored 47 points for 32 runs and one wicket.
And Brendan Scott showed there is more than one way to net fantasy points; despite a third-ball duck, a catch and two run-outs helped him score 30 points for the 43 per cent of teams he represents.
● With two free transfers ahead of Sunday's second round, it is important fantasy owners think carefully about their two trades.
While this week's edition of the Shepparton News GVBBL Podcast will potentially help paint the picture, it should be noted all players in the 15-man squads must play at least one match making risk of rotation a big possibility.
With Seymour away on representative duty this weekend, owners face a brain-teasing dilemma; do they give him the green vest this weekend and let him enjoy a week off, or take his 116 points and run and trade him in for a marquee that will be playing?
The authorities that be — The News sport team — require answers to that sort of question by the first ball of Sunday's round-two play; trades and captaincy selections must be sent to [email protected]