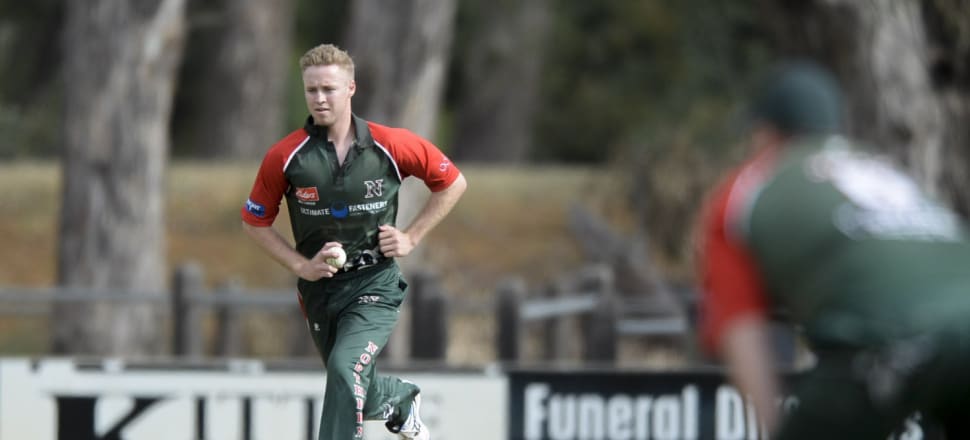 5370537724001
With tomorrow's match at Euroa Recreation Reserve shortened to one day following last Saturday's washout, Northerners coach Steve Allen understands how important his side's bowling will be in the short format.
That is one area of the Jets' Haisman Shield line-up that Allen is most impressed with four rounds into the season.
"I think as a bowling unit overall, the boys have been really impressive," he said.
"They have just bowled in partnerships and been super consistent."
The Jets will return to the Magpies' nest for Cricket Shepparton's Haisman Shield round five fixture with the leading wicket-taking in the competition.
Joel Brett has 11 wickets and the best economy rate (2.82) of any bowler that has bowled 20 overs or more.
And Brett has had strong contributions from teammates Trent Sidebottom and Grant Hutchins
"Joel's been bowling with real pace and consistency this season," Allen said.
"He is a wicket-taker and that is something that is very important, especially in these shorter formats."
Meanwhile, Northerners have another in-form player, with opening batsman Ben Pedretti beginning to chalk up the runs.
Pedretti posted 48 in round four and has an average of 34.67 in four innings.
He has shown typical patience at the crease, something Allen said had been a focus for his side in recent weeks.
"The focus isn't too much different now that the match is a one-day game," he said.
"Our focus is still to utilise all our overs with the bat and make sure we leave some wickets in hand for the end of the innings.
"Ben is an important player for us because when he usually bats deep, we are able to post a good score."