Two men charged over Toolamba cannabis crop bailed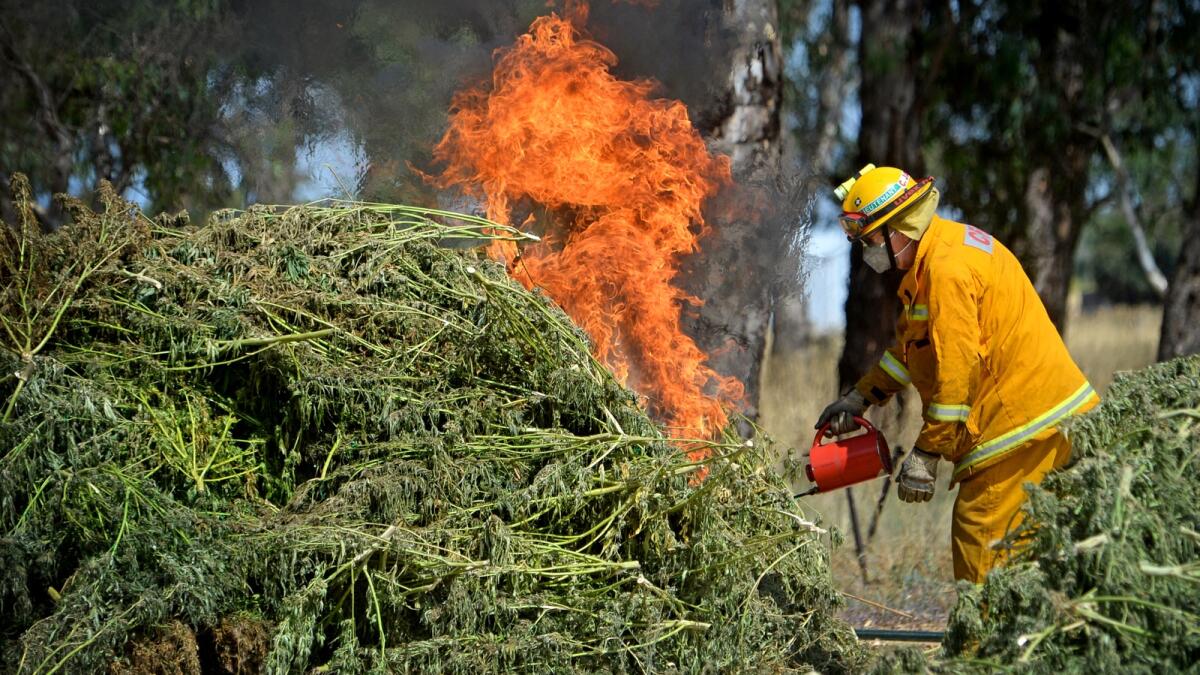 Two men arrested on a Toolamba property in February where more than 8000 cannabis plants were allegedly being cultivated have been bailed at Shepparton Magistrates' Court.
The Waugh Rd setup was allegedly the largest hydroponic cannabis operation uncovered in Victorian history.
Vinh Quang Nguyen, 27, of Toolamba, and Duy Duc Dao, 31, of Sunshine, are among five men facing charges including cultivating and trafficking a large commercial quantity of cannabis, and possession of cannabis and cannabis cultivation equipment.
The other three co-accused had been granted bail in March.
In granting Mr Nguyen and Mr Dao bail on June 24, Magistrate Marita Altman said the strength of the prosecution case was not characterised as weak but there were triable issues.
She said it was a "serious and significant example" of the cultivation charge due to the size and complexity of the alleged operation.
"What still remains to be settled, and is the primary triable issue for each of the accused, is their role, if any, in that significant operation," she said.
According to court documents, the five co-accused were allegedly found in the entryway of a large greenhouse growing about 3771 cannabis plants hydroponically.
In a second warehouse 2624 cannabis plants were allegedly growing hydroponically and a further 2410 cannabis cuttings were allegedly located in a packing shed under grow lights.
An electrical bypass was allegedly found outside one of the two residential dwellings on the property.
In total, police seized 5089kg of cannabis plants and 88kg of dried cannabis material.
The plants were destroyed by fire on the property on February 12.
It was submitted in support of bail that there would be an inordinate delay in the matter going to trial, the applicants had ties to the jurisdiction, a stable residence and employment, and no prior criminal history.
Mr Dao was bailed with a $20,000 surety with conditions including reporting to police three times a week, residing at Sunshine, surrendering his passport, abiding by a curfew and not to leave Victoria or Australia.
Mr Nguyen was bailed with a $15,000 surety and similar conditions, instead residing at St Albans.
Given Mr Nguyen's visa to be in Australia had expired in 2021, Ms Altman also included a condition that he must not request or agree to voluntary deportation to Vietnam.
The five co-accused will return to court in August for a committal mention.