Man accused of stealing $121,000 from bank customers remains on bail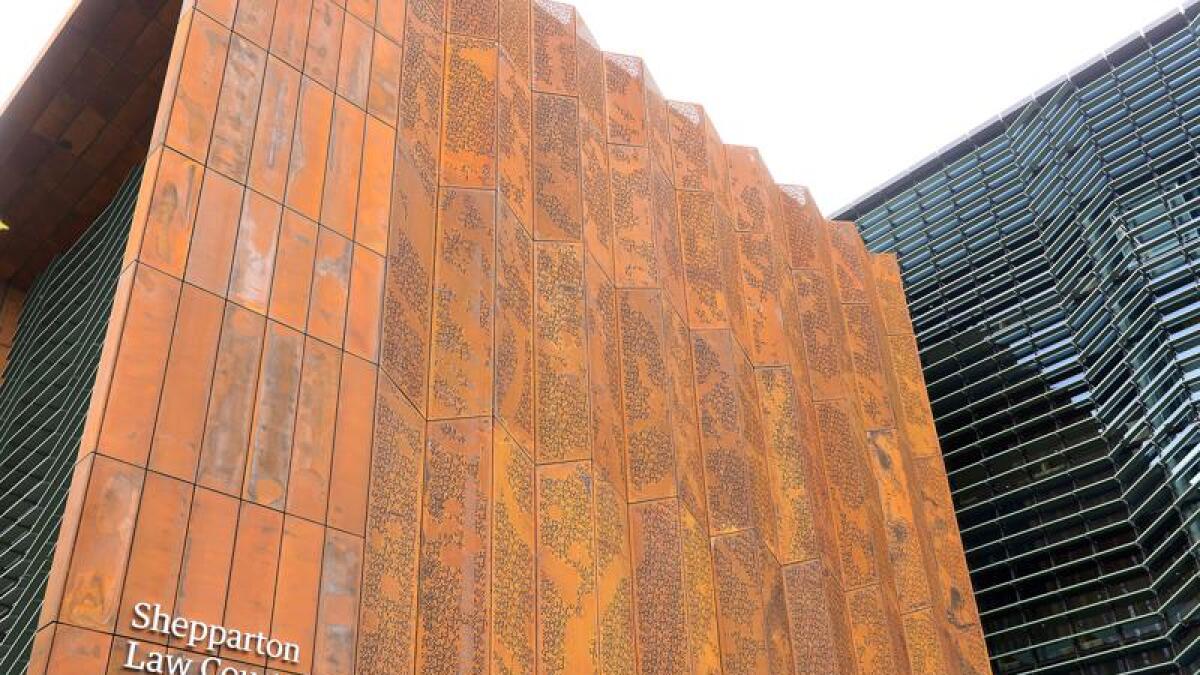 A former bank employee accused of stealing more than $121,000 from customers has been allowed to continue on bail despite allegedly breaching his bail conditions eight times by getting someone else to report to the police station for him.
Kuol Mawien Kuol, 23, formerly of Shepparton and now of Footscray, faced Shepparton Magistrates' Court with police applying to revoke his bail.
He is facing eight new charges of breaches of bail conditions for the four counts of bail he was on for matters going back as far as 2018.
Police Gang Crime Squad's Echo Taskforce Detective Senior Constable Daniel Chapman told the court Mr Kuol was on bail with a $20,000 surety, when he allegedly got another man to sign in for him at the police station on seven occasions between April 10 and May 23 at Footscray police station as part of his bail conditions.
On an eighth occasion he allegedly failed to report to police.
The court was told Mr Kuol was working as a bank teller at the National Australia Bank in Kyabram and Shepparton when he transferred $121,273.42 from customers' accounts into his own and two associates' accounts.
Mr Kuol transferred more than $24,400 into one associate's account, while the other received $5000, Det Sen Constable Chapman said.
The majority of the customers affected were elderly and included a 95-year-old and a 76-year-old.
Det Sen Constable Chapman said that in separate matters Mr Kuol was on bail for, he allegedly engaged with an undercover police officer online to sell 13 grams of cocaine to the officer for $2650 in March 2021.
The court was told Mr Kuol directed the officer to meet with two other men to buy the cocaine.
Police also allege that in November 2020 Mr Kuol used 13 counterfeit notes to buy a PlayStation 5 off a Melbourne man who advertised online.
Det Sen Constable Chapman also alleged that Mr Kuol used the driver's licence of his soccer star brother Alou Kuol when pulled over by police while he was unlicensed himself, and that he used another person's credit card to buy return plane tickets to the United States of America.
Mr Kuol's solicitor Nicole Allison argued for her client to be bailed on a combination of factors including long delays in the matters going to trial, as they were contested – which could mean he spent more time in custody than he would be sentenced to.
Ms Allison said Mr Kuol had also had a traumatic upbringing after he was born in Sudan, before moving to Australia in 2005, and that he was seeing a psychologist every week.
Prosecutor Sergeant Jo Allen opposed Mr Kuol remaining on bail, saying he had been on onerous conditions when he breached his bail.
"He was given the opportunity to do the right thing and he failed to do the right thing," she said.
Magistrate David Faram refused the police application to revoke bail, citing long delays in the matter going to trial.
"It's highly unlikely it would proceed to trial for 14 to 18 months," Mr Faram said.
"For you to languish in jail, not convicted, for that period is inappropriate."
Mr Faram also varied Mr Kuol's bail conditions so he has to report to police only three times a week instead of every day; however, he warned him not to get another person to report on his behalf.