SAM the centre of attention
Shepparton Art Museum was a winner at the Australian Institute of Architects Victorian Architecture Awards in the category of public architecture.
Designed by Denton Corker Marshall, the museum was described by the judging panel as an elegantly-resolved example of public architecture enabling and enriching communities, particularly in regional locations.
"The resultant sculptural form creates a bold statement on an otherwise low-lying landscape; a beacon that signifies both arrival to Shepparton and Shepparton's arrival to the national arts scene," the jury said.
Mini SAM unveiled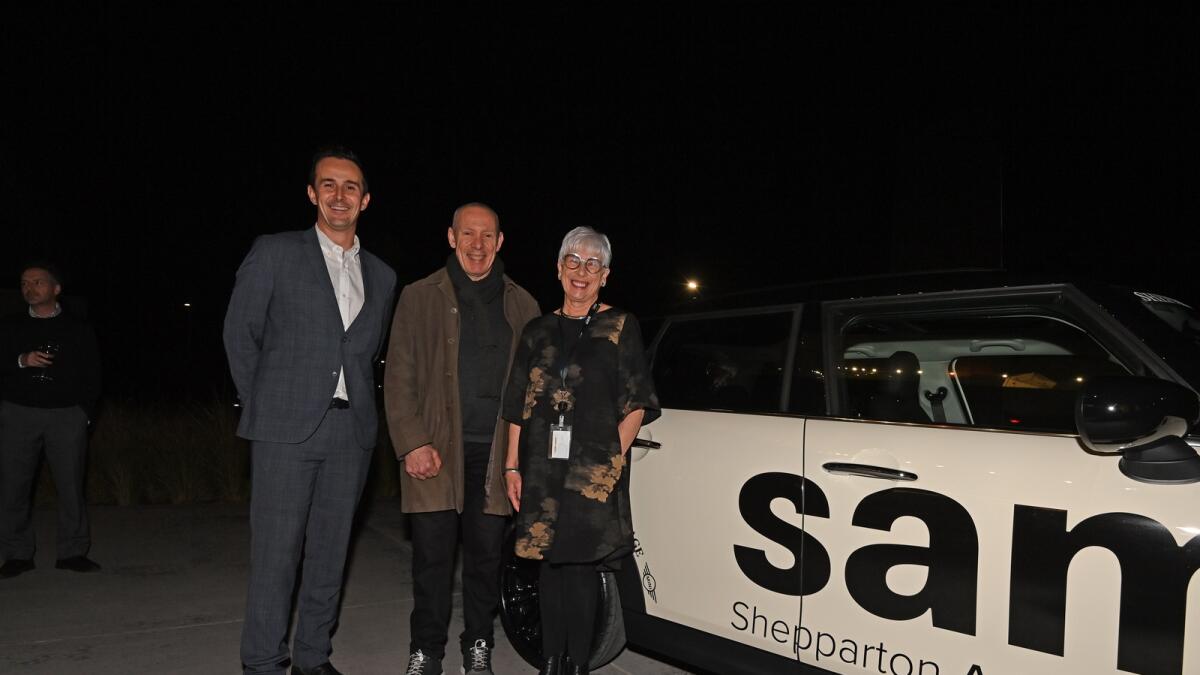 While SAM was a focus of White Night, there was another event at the museum to unveil a new SAM Mini.
Aaron Brain, dealer principal at Shepparton Mini Garage donated a new Mini Cooper five-door hatch painted up in the SAM livery.
Give it a toot when you see it around town.
Not everything went to plan
From the outside on Saturday night the SAM building was just a part of the light show but inside, around the time of the official launch of White Night, there was drama.
The fire alarm went off and guests had to respond accordingly while a couple of fire trucks with lights flashing, turned up to check the building and give the all-clear.
For many, it just added to the dazzling display and didn't look at all out of place.