Gallery waiting for an update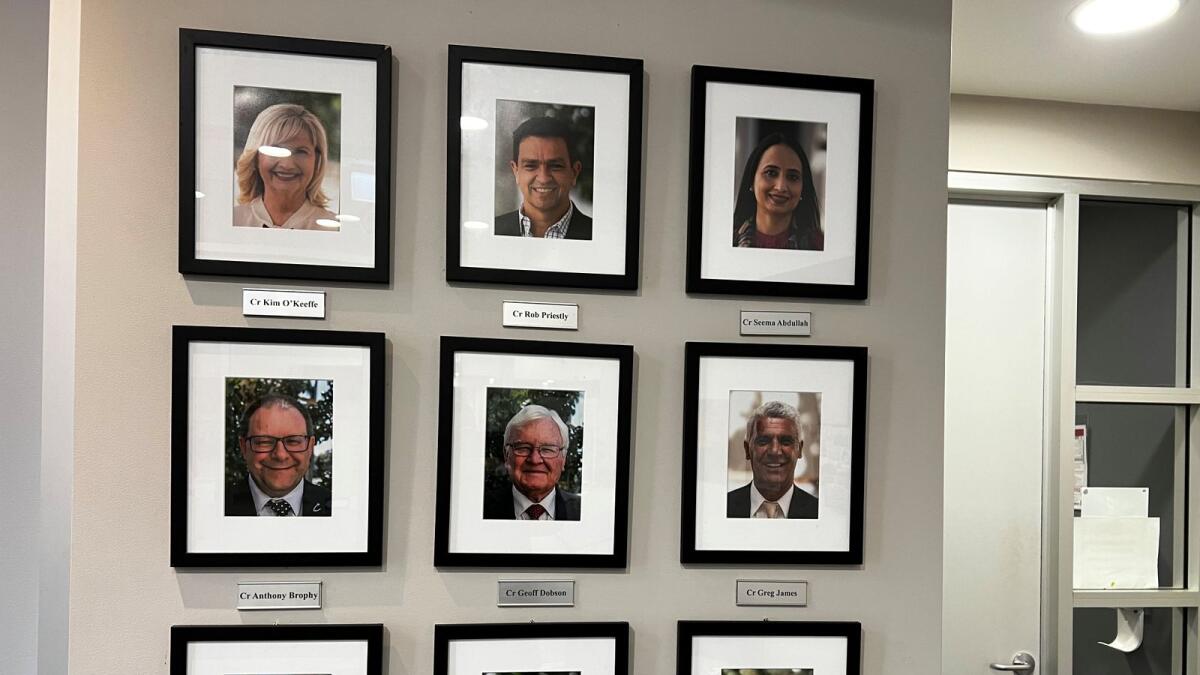 The foyer of Greater Shepparton City Council still has the pictures of all nine elected councillors proudly on display, including Rob Priestly, who has resigned and finished his tenure.
Cr Kim O'Keeffe is still there as well, which is correct given she has only taken a leave of absence to fight the state election and may be back depending on the outcome.
Cr O'Keeffe still has top billing in the photo layout despite stepping aside as Mayor, and Rob Priestly is second in line, which probably means it hasn't been updated since he was Deputy Mayor.
Oddie thinks a shuffle is in order, to bump Mayor Shane Sali up two places on the Brady Bunch square and elevate Deputy Mayor Anthony Brophy.
An empty frame at the bottom right will have to wait until the result of a countback election to decide a ninth councillor.
Get active
Oddie enjoys a few deep stretches on the couch occasionally but Premier Dan wants us to do a lot more.
Community Sport Minister Ros Spence has launched the Get Active Victoria mobile app, which includes a range of guided workouts for beginners through to those more advanced, and is designed by top physiotherapists, yoga instructors and personal trainers.
Oddie has committed to downloading the app to see if there's a 'potato' section that will at least get him to the fridge and back.
Stretch the legs, councillors
Mayor Shane Sali has the best interests of colleagues at heart too.
At Tuesday's meeting there was a packed public gallery and a mass exodus after the item they were all interested in was decided.
The Mayor tried to soldier on with the meeting, which still had a way to go, but the clattering of chairs and shuffling of feet drowned out the discussion.
Wisely the meeting was paused, with Mayor Sali encouraging councillors to stand up and stretch their legs while they waited.