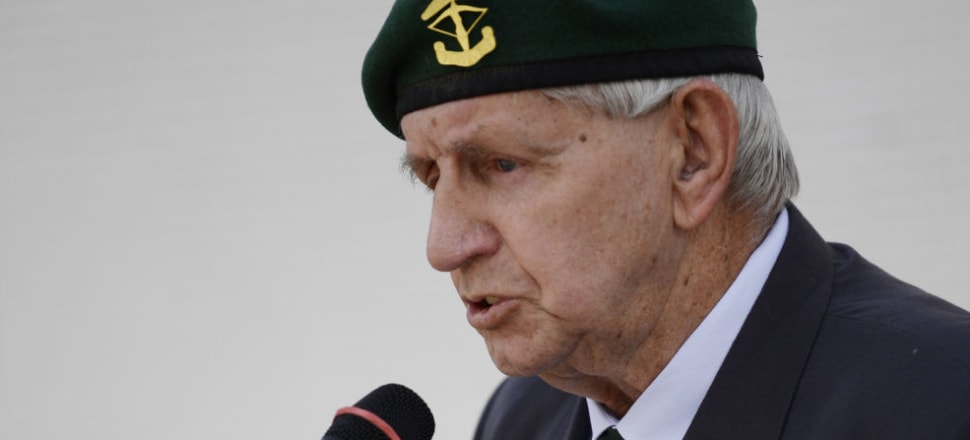 5370537724001
Yesterday marked the 53rd anniversary of Vietnam Veterans Day.
On August 18, 1966, a group of 108 brave soldiers encountered a force of more than 2000 North Vietnamese regular soldiers.
In an area known as Long Tan in Vietnam these heroic soldiers fought against the odds in the pouring rain for the people of their country.
These servicemen were remembered yesterday at the annual Vietnam Veterans Day service at the Shepparton Cenotaph.
More than 50 people attended the service to remember the fallen and those who were fortunate enough to return.
Vietnam veterans, their families and friends braved the cold to pay their respects to people they knew or people they never got the chance to meet.
This year's service also marked the 50th anniversary of two smaller battles, The Battle of Hat Dich and The Battle of Binh Ba, where more Australians died and were wounded.
The Battle of Hat Dich lasted 78 days and saw 21 Australian troops killed and 91 wounded.
These two battles were commemorated at yesterday's service, with Shepparton RSL president Bob Wilkie remembering those who fought during the many smaller battles of the Vietnam War.
More than 520 Australian army, navy and air force personnel gave their lives during the Vietnam conflict.
As time passes each year and the veterans themselves age, it is important we come together each year to remember our past.
It was pleasing to see younger generations in attendance at yesterday's commemoration service, giving them an opportunity to learn about the scarifies made by those who stood before us.
Whether you had relatives who served or not it is important we as a community come together each year to commemorate these important days.
By remembering those who paid the ultimate sacrifice all those years ago we can ensure their memories live on for many years to come.
More about Vietnam Veterans Day
Vietnam Veterans remembered during Shepparton service