Winter Night Shelter to provide free warm meals to people in need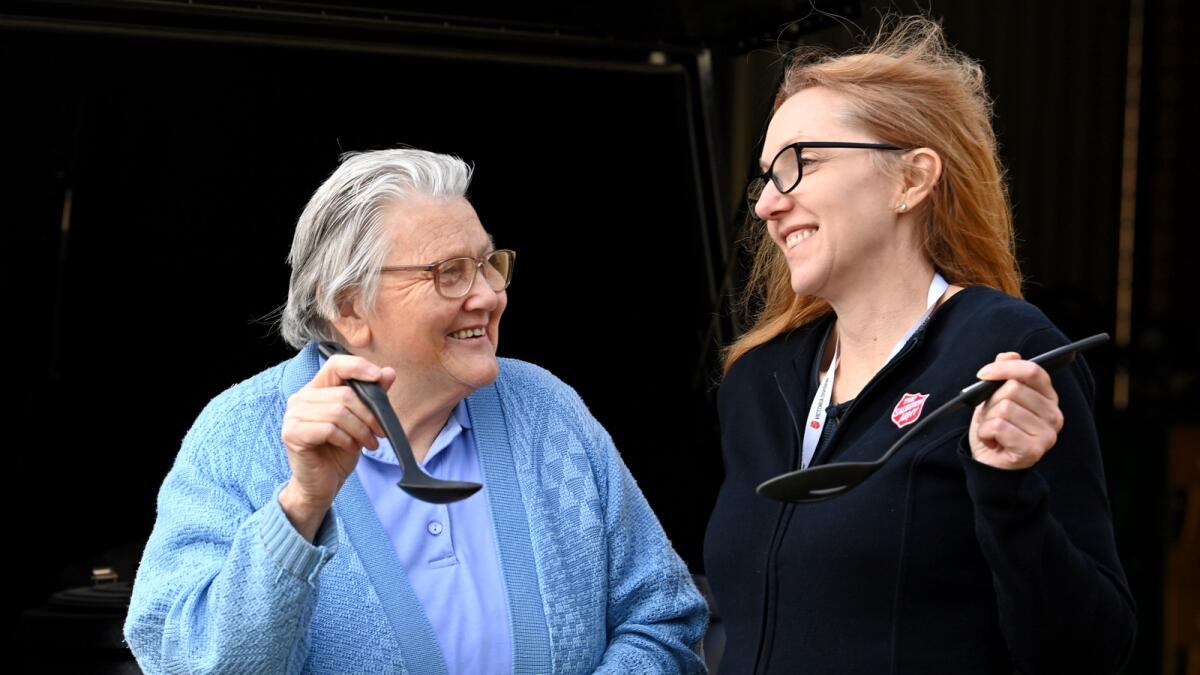 Shepparton's Winter Night Shelter is undergoing a change to try and assist more of the city's most vulnerable people.
The program, now in its third year, will switch from providing shelter to people in need to providing meals every night during winter.
Salvation Army Shepparton branch captain Karyn Wishart said feedback about previous versions of the program was that it wasn't helping as many people as they wanted.
"We realised that with our shelter this year ... we're not actually probably helping as many people as we could," she said.
"So we said, 'if our communal shelter model is not the best model that they want to tap into, then what is it that we can do that we can help people as best we can?'."
Ms Wishart and the churches taking part in the Winter Night Shelter landed on filling a void which has existed in Shepparton's social services since the pandemic struck in 2020 — providing hot meals to people in need.
"People don't need to go through the assessment process to be able to access the food program ... there's no closed door on this," Ms Wishart said.
"If people have fallen on hard times, they can come and receive the food if that's what they need — literally turn up (and) grab a meal, come at 5.45pm."
She said volunteers from the churches would take the reins each night through winter, not just handing out food but also hygiene packs and woollen goods which have been donated to the Salvos.
The program launches on Monday, June 27, and the food truck will be based at the gazebo at Shepparton's Victoria Park Lake every night — including Saturday and Sunday — through winter, at 5.45pm.
Meals will be available for about half an hour each night.
More volunteers are welcome. To get involved head to the Greater Shepparton Winter Shelter Facebook page.