Warrior Women Project: Supporting the Salvation Army and BeyondHousing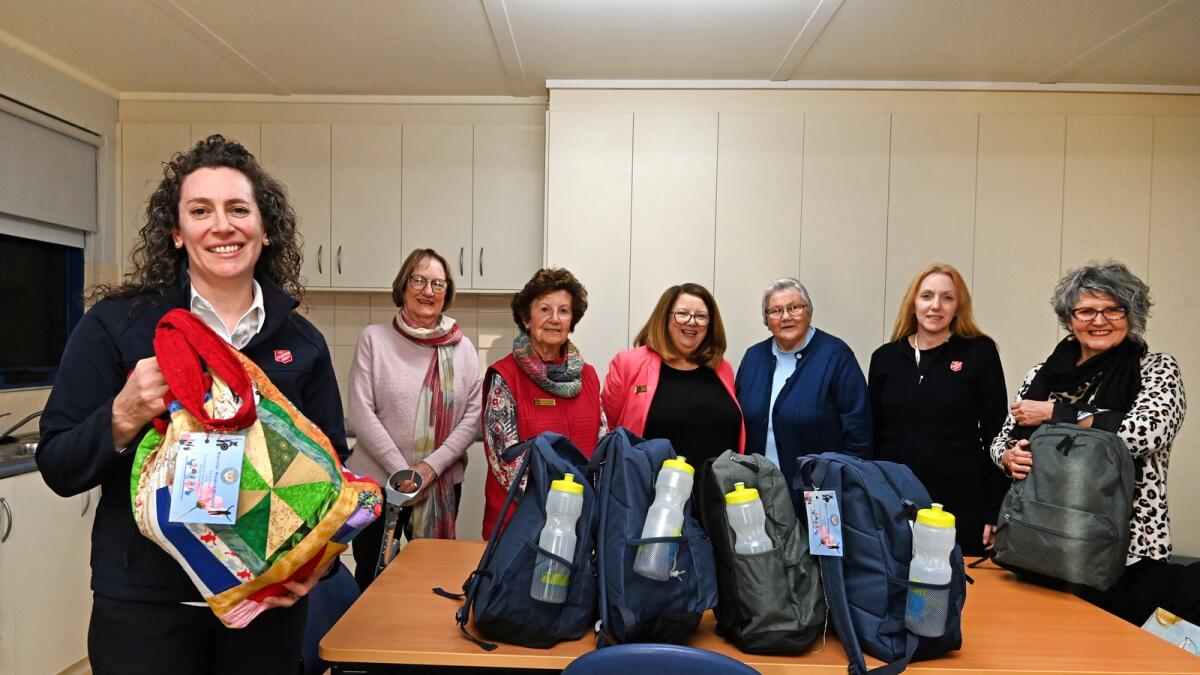 Sixty women across the region facing homelessness, or are at risk, will receive a backpack filled with essentials from Soroptimist International of Shepparton.
The group has donated 40 bags to BeyondHousing and 20 to the Salvation Army, each filled with necessities such as a torch, travel mug, water bottle, cutlery, toiletries and more, plus goods hand-knitted by a member.
As Homelessness Week comes to an end, Soroptimist International of Shepparton secretary Denise Meehan said it was important to recognise homelessness didn't have just one face.
"The most visible part of homelessness involves sleeping rough on the streets and by the river front, which only represents a small percentage of the homeless population," she said.
"Women and children forced to couch-surf, shelter in a car, or rely on temporary accommodation are experiencing different forms of homelessness.
"It could be any of us, we've just been the lucky ones it hasn't happened to."
The latest data showed 61.3 per cent of people experiencing homelessness in Greater Shepparton were female, with the region holding the highest rate in homelessness in regional Victoria.
The Shepparton Soroptimist organisation supports education, the environment, health and the human rights of women, and the group created the Warrior Women Project to assist women facing disadvantage.
Over a month, the Soroptimist women scoured shelves searching for enough supplies for the bags, also adding in random individual items as a special touch.
"The whole community, anyone who contributed to fundraising from garage sales to raffle tickets — Shepparton did this," Ms Meehan said.
Salvation Army captain Karyn Wishart said the organisation had always been "great supporters".
"It's wonderful to be working in partnership again for these ladies to take it on as an opportunity to serve women in our community," she said.
"They (Soroptimist International) put their heart and souls into putting something together, but I mean, we benefit in that we are the ones that get to pass them on and see how that actually brings a spark, and that might be a spark to their faces they haven't had for a long time."