Oscar's no grouch: Living the high life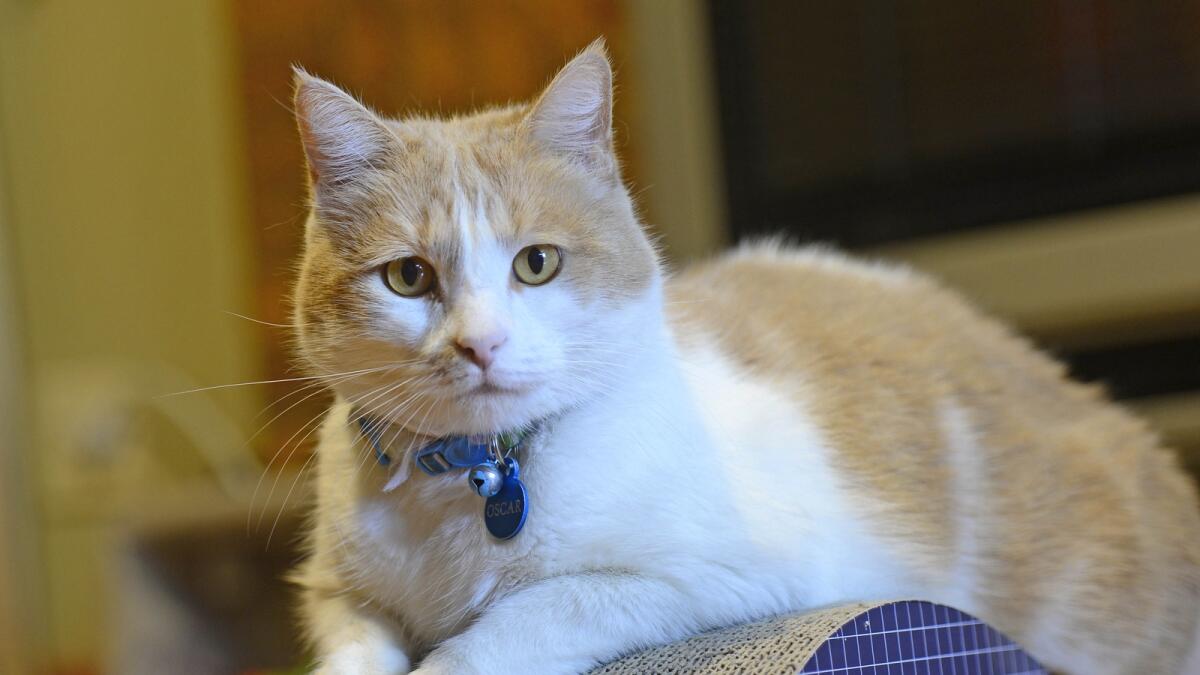 He's got a hard life, Oscar.
The eight-year-old white and orange furball has prime position in the Church household, with owner Kate regularly finding him on her bed, gazing out the bay windows, surveying his kingdom.
He'll check out anyone coming and going, be they children walking to school waving at him or intrepid newspaper photographers.
If he's not there, Kate said he could be found in the backyard, playing with leaves.
"He's having a love affair with the leaves; he sits there and they dangle down on him and he rolls around on them," she said.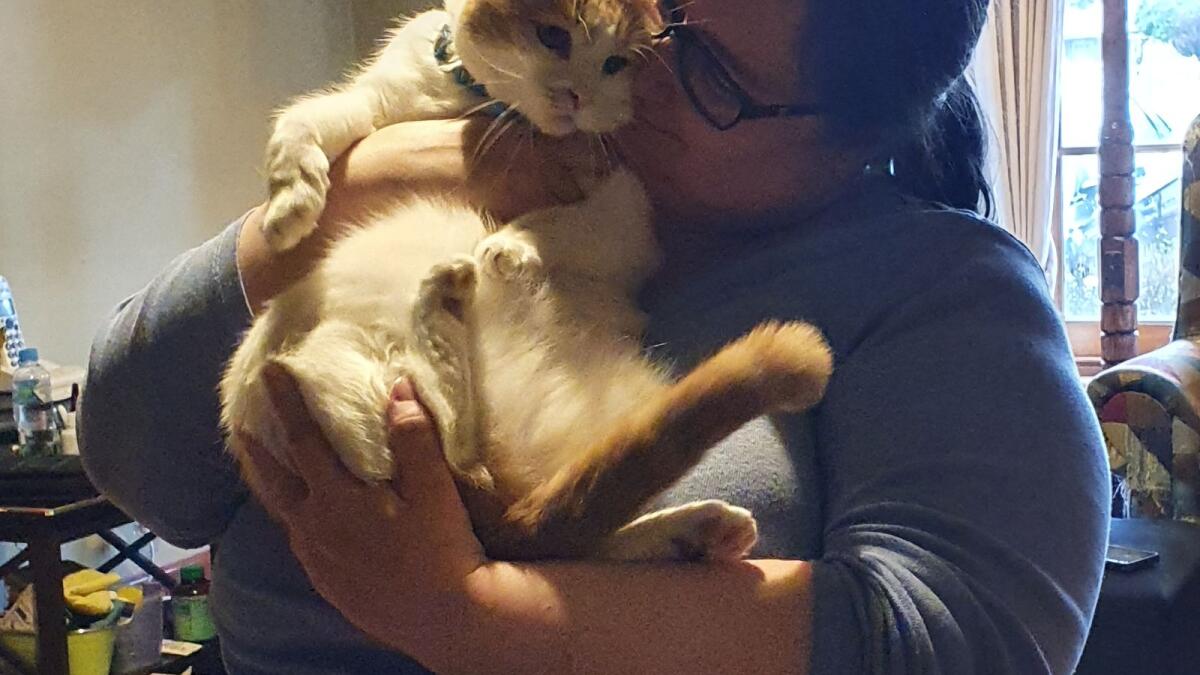 "He doesn't do much but he looks cute while doing it."
In the seven years she's lived with Oscar, Kate said he had shown more traits of being a dog than a cat.
"He loves water; out the back we've got some big bowls set out for him and he plays in them in summer," she said.
"We've got a dog kennel out the back now, and he thinks it's his.
"He's so strange. He doesn't sit on people's laps, he snuggles from a distance.
"He sleeps on my bed and if he can't find one of us, he panics."
Kate's then five-year-old nephew Sam suggested the name Oscar. She immediately thought "yes, that suits him nicely".
Oscar didn't have the happiest start to life — he came to the Church household as a rescue cat.
"He can't climb," Kate said.
"Before we got him he'd been badly treated and had burns on his feet because he doesn't climb.
"We've only been able to get a collar around his neck in the past year — he was very badly treated."
However, Oscar warmed to his new family quickly.
"When we moved house he wouldn't get out of the boxes and kept playing while we were packing, so we had to take him somewhere else for a few days," Kate said, with a laugh.
During lockdowns, Oscar proved invaluable. Kate's mother was more at-risk from COVID-19 so they really locked down, with few trips out and no visitors.
"He got so used to us being here that the first few times we were away (after lockdown) he hated it," Kate said.
"He was so good during that (lockdown) period."