Lodge Eshcol appeals for more members to help continue charitable work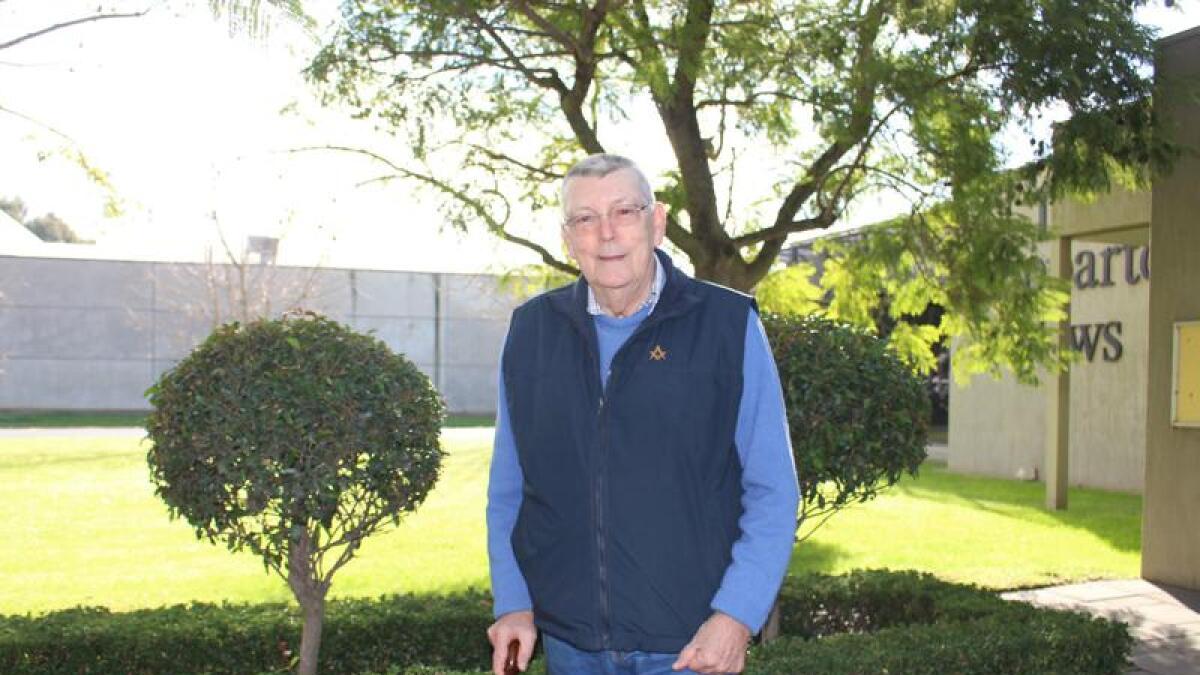 One of Shepparton's charitable arms which has given more than $65,000 to community and local groups during the past half-decade is appealing for more members.
Lodge Eshcol is a Freemasonry institution in the city which has operated since the 1970s, and secretary Alan Thomson said the lodge was seeking more members to join about 16 active members.
The lodge donated about $25,000 to the Goulburn Valley Health oncology department to provide a new vehicle for oncology nurses, who otherwise would have to use fleet cars or their own vehicles.
Members also donated more than $10,000 for new cardio-pulmonary machines for the children's and adolescents' ward at GV Health.
Additionally, donations to Mooroopna Men's Shed to allow for work with more materials and two $5000 donations in 2020 and 2021 to Mooroopna Food Bank have been given.
Early this year the lodge also helped fund the opening of the new amenities block at the Shepparton Riding for the Disabled facility.
He said the lodge was open to new members, Freemason or not, and Mr Thomson said he was proud of the work the lodge did and hoped it would continue into the future.
"I personally have been with the Freemasons for 55 years and wouldn't be a member if I didn't think I could make a difference to the community," he said.
"Sometimes we're not able to provide for the community monetarily, but we're able to follow a lot of these other things like self-development."
He said while the lodge, like all Freemasonry institutions, didn't have female members, members made an effort to include wives and partners in lunches and other activities outside of meetings.
Mr Thomson can be contacted on 0402 284 797. 
Victorian COVID-19 cluster grows to 26 cases, as lockdown looms
States and territories introduce hard borders and restrictions in response to Melbourne COVID-19 outbreak