News
Goulburn Valley Health enforces temperature checks, Greater Shepparton has third COVID-19 case
By

Madi Chwasta
---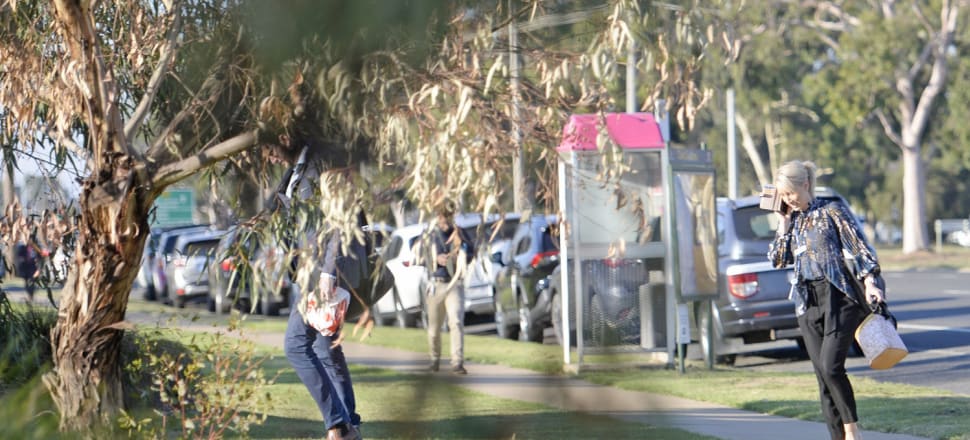 5370537724001
Goulburn Valley Health begun conducting mandatory temperature testing for all staff, patients and visitors yesterday, as Greater Shepparton confirmed its third case of COVID-19.
Goulburn Valley Health chief executive Matt Sharp said the person who tested positive had recently returned from overseas, presented to GV Health's emergency department and was assessed in the Acute Respiratory Clinic on Monday.
The individual was well enough to return home afterwards.
"It is understood this person has been self-isolating and is recovering and follow-up has occurred by the Department of Health and Human Services," he said.
As of yesterday afternoon, Mr Sharp said GV Health did not have any inpatients who had tested positive for COVID-19.
Mr Sharp encouraged those who had been unwell to self-isolate and seek advice, and for the wider public to continue following social distancing practices and maintain good personal hygiene.
"GV Health has finite resources and is indeed experiencing higher demand for services," he said.
"It is expected this trend will increase in coming days.
"Everyone is encouraged to follow advice to reduce the spread of COVID-19 and reduce demand on the health system."
The Department of Health and Human Services announced yesterday three men in their 70s had died in Melbourne hospitals from the virus, as the number of positive cases in Victoria rose to 520.
Two more cases were also confirmed in nearby Moira Shire, bringing the total in the shire to three.
In a bid to reduce the spread of coronavirus, GV Health will now measure the temperature of all staff, patients and visitors entering the hospital.
People entering will also be asked whether they had been overseas recently, or had been in contact with someone who has a confirmed diagnosis of COVID-19.
Mr Sharp said the additional screening had proven successful on its first morning — by 9.30 am three people recorded temperatures higher than 37.5°C and were referred for further assessment.
He apologised for the length of time it took for people to enter the hospital, especially around the peak time of 8 am, and said changes were being made to prevent excessive delays in the future.
"I acknowledge there have been challenges this morning related to queues and the time it took for some people to pass through the screening stations, and apologise for any delays," Mr Sharp said.
The new measures are part of a host of changes effective yesterday for GV Health, including the banning of non-essential visits, the reduction of visiting hours to between 2 pm and 7 pm, and the cancellation of elective surgery.
For the most up-to-date information visit www.dhhs.vic.gov.au/coronavirus or phone the Coronavirus Health Information Line on 1800 020 080.