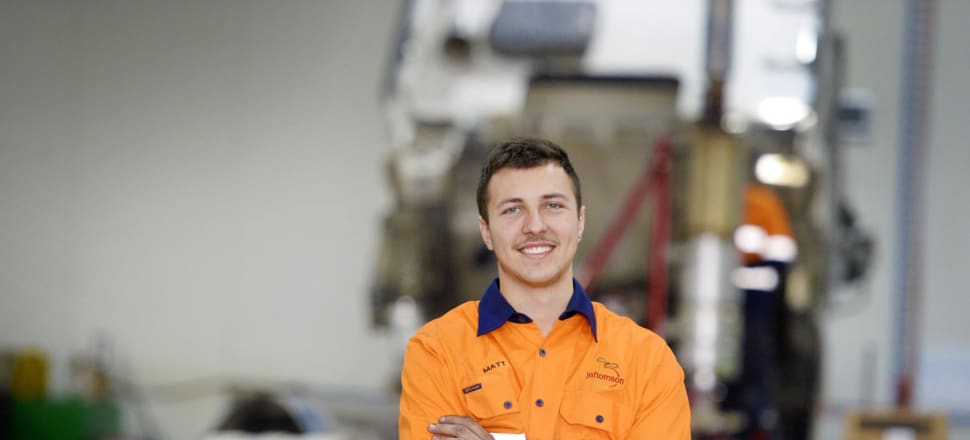 5370537724001
Shepparton's Mathew Gilberto's love for grease and grime has led him to win a prestigious regional competition.
Earlier last month the 20-year-old Goulburn Ovens Institute of TAFE student travelled to Wangaratta to represent the Greater Shepparton region in the World Skills Automotive Mechanic Competition.
Mr Gilberto was put under the pump and was tested in a range of challenges, including his measurement, steering and hydraulics skills.
Mr Gilberto said he was surprised when he heard his named called out as the winner.
"I didn't think I was going to win it to be honest," Mr Gilberto said.
"I don't usually back myself in too often.
"It was good to come away with the win, but before I went, I thought even if I don't win at least I got the opportunity to participate."
Having driven away with the top prize, Mr Gilberto is now waiting for the phone call to say he has been selected to represent the region at the National World Skills Competition in Sydney next year.
"You have to be selected for Nationals, so they make that decision based on your achievements in the regional competition compared to the other winners across Australia," Mr Gilberto said.
"Once you go to nationals to represent your area it's then the international competition, but I don't want to get ahead of myself.
"I'm lucky I won regionals and I'm pretty happy with just that," he said with a smile.
Although Mr Gilberto lacked confidence in his ability, his family and workmates had great confidence as he had also won GoTAFE's Apprentice of the Year in 2018.
Mr Gilberto, in his second year in the Automotive industry, said he had learnt the tricks of the trade from his work with Shepparton's Geoffrey Thompson Fruit Packing Co. Pty Ltd.
"I started my apprenticeship with these guys in 2017 and they chucked me into things from day one," Mr Gilberto said.
"I think it's worked out pretty well.
"My love for mechanics has even more developed now that I'm working in the field."