Suns and Bombers share game styles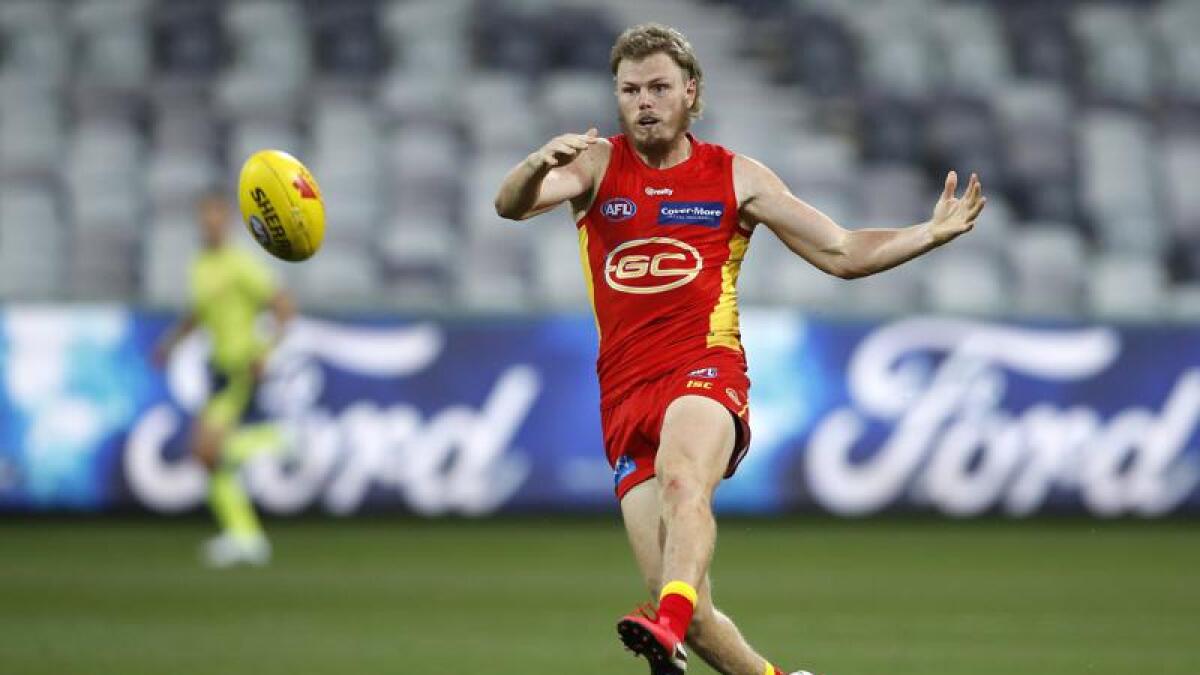 Kyabram's low possession and highly contested game style is almost a carbon copy of the method being used by the Gold Coast Suns to begin its rise in AFL ranks.
The Suns, while ranked 12th in the AFL, have been highly competitive for much of the 2022 season.
The Bombers, despite sitting fifth on the 12-team Goulburn Valley league ladder, rank 10th in GVL Data statisitcs for average disposals per game.
They average just 279 possessions a week (182 kicks and 97 hand balls), ahead of only Shepparton (ninth) and second-from-the-bottom Tatura.
They are, however, third when it comes to the average number of contested possessions per game. The disparity in Kyabram's approach to the game is shown by the fact it is the 12th-ranked team for uncontested possessions.
Only Echuca and Euroa have more contested possessions each week than the Bombers, but there is a 70 uncontested possession difference between top-ranked Echuca and bottom-ranked Kyabram in the opposing category.
Echuca, unbeaten in 14 rounds of home and away football in the GVL, averages 353 disposals a game (70 more than the Bombers) to lead the competition in disposals ahead of Euroa (second, with 11 wins from 14 rounds) and Shepparton Swans (in eighth place, with only four wins).
The Suns average only 322 disposals (213 kicks and 109 handballs) a week, marginally behind the league's two bottom ranked teams, West Coast Eagles and Kangaroos.
Carlton is the leading disposal team in the AFL (390 possessions), ahead of the Fremantle Dockers and Western Bulldogs.
Kyabram's low-possession game is accompanied by a high-contested game, echoed by the fact there is only 19 possessions difference between the Bombers uncontested (152) and contested (135) weekly counts.
The Bombers have five players inside the top 30 for contested possession, with ruckman Zac Norris ranked 11th.
The Suns, on a weekly basis, average 139 contested possessions and 165 uncontested (a difference of just 26). Most teams average a difference of 50 between contested and uncontested possessions, but teams like Fremantle (139 contested, 240 uncontested) have a much higher differential.
Gold Coast star Touk Miller is the third-ranked AFL player for contested possessions and Matt Rowell is fourth.
Kyabram also has almost double the amount of handballs than it does kicks, again in keeping with the Suns who have 213 kicks and 109 handballs.
There is one significant point of difference, apart from the much discussed Kyabram free kick count, in general play statisitical data.
Kyabram is the leading contested marking team in the Goulburn Valley competition, averaging almost 16 a game. In the AFL Gold Coast is ranked 16th, with only 10 a week.
Bombers stars Lachie Smith and Tom Holman are second and fourth respectively and Jason Morgan is in the top 15 in the GVL.
SAME GAME - SUNS & BOMBERS
Disposals
GVL: Kyabram 277 (ranked 10th, third last), Echuca 353 (ranked No.1). AFL: Gold Coast Suns 322 (ranked 16th, third last), Carlton 390 (ranked No. 1)
Contested possessions
Kyabram 132 average (ranked third); Gold Coast Suns 147 (ranked fourth)
Uncontested possessions
Kyabram 153 (ranked 12th, last); Gold Coast Suns 175 (ranked 18th, last)
Kicks to hand-ball ratio
Kyabram 182 kicks 97 hand-balls; Gold Coast Suns 213 kicks 109 handballs