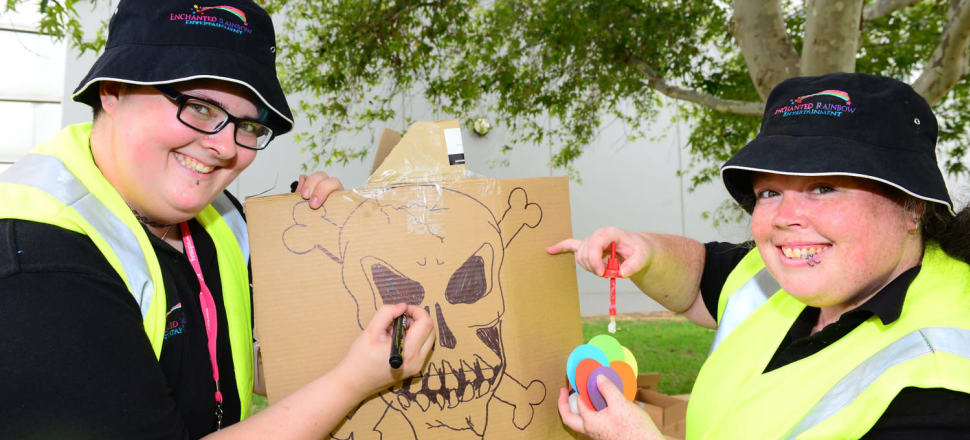 5370537724001
Shepparton has been invaded by pirates and they set to do battle around the treacherous shores of Lake Shepparton.
A handful of kids pillaged and plundered the decks of Aquamoves on Friday to build and commandeer their ships using cardboard.
The young hands also crafted a fancy pirate eye patches and the flag of the Jolly Roger.
News photographer Rodney Braithwaite managed to capture the fun before he was made to walk the plank.