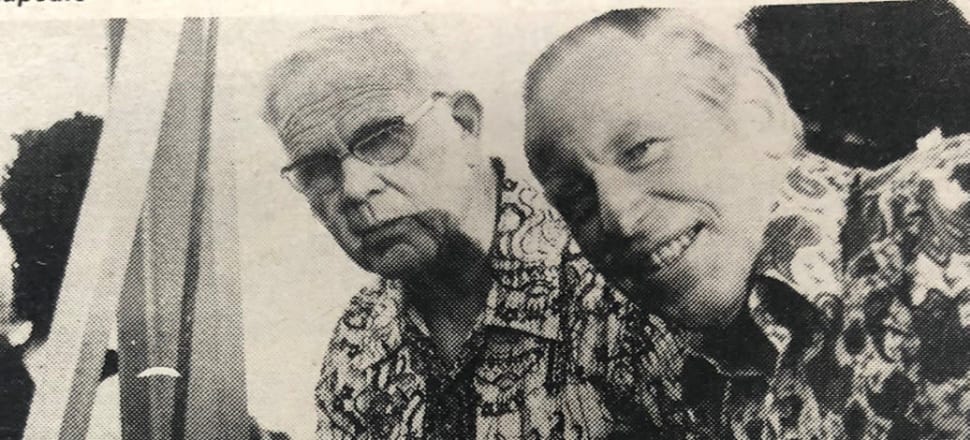 5370537724001
January 1, 1974
Crammed with letters for citizens of the year 2000, the Rotary Club time capsule was buried at the John Pick Playground last night.
Shepparton Rotary Club president Mr Jack Davenport said the time capsule will stay buried for 26 years to the year 2000.
Mr Davenport said that looking back 27 years to 1947 Shepparton's population was 8000.
The most ambitious works' program in the city's history was being undertaken at a cost of $70,000.
There was a glut of fruit pickers and a shortage of female labour.
There was a record crop of pears, and sugar was in short supply to the canneries.
Tea, meat, butter and petrol were all rationed.
There was a severe shortage of cars.
There was no local production and Holden was only an assembler of imports.
Top cricket bats sold for 4 pounds, and five-star tennis racquets went for 8 pounds.
There was no TV or transistors.
"That was 27 years ago, but with knowledge now doubling every eight years, it is hard to say what the world of 2000 will be like. However, information in the letters in this capsule will give details of life in 1973."
Mr Davenport thanked the organisation who had helped Rotary in preparing the time capsule.
The Salvation Army who loaned Rotary the "door knock" maps for the house-to-house canvass for selling the capsule envelops.
The Australian Welding Institute and Mr Ron Caple for manufacturing the capsule.
Shepparton Dealers for supplying the metal and Furphy's Foundry for pressing the metal legs.
SPC, and in particular Mr Max Gowtie, for testing the capsule and charging it with gas.
W.H. Young and Sons for the concrete pad at the base of the chamber, and the Shepparton Mobile Crane Company for digging the hole and setting in the pipe sleeve.
The Shepparton City Council for its help and co-operation in the project, and in particular for letting Rotary have the site.
"The News", 3SR and GMV6 for the invaluable publicity.
"Finally," said Mr Davenport, "I would like to thank Mr Frank Welsh and his 'Ways and Means' Committee for organising the project and all Rotary members and Rotariannes who assisted, and all who supported us by buying the envelopes.
The capsule was slung on a stand over the "grave" and Mr Davenport operated the hand winch and slowly lowered it into its resting place for the next 26 years.
Before the proceedings, Rotarians and friends gathered in the John Pick Playground for a barbecue tea.
Included in the crowd was a big percentage of young children who had letters addressed to them in the capsule, and who really had the prospect of watching the capsule opening and receiving their letters in the year 2000.