Aussie baby formula sent to US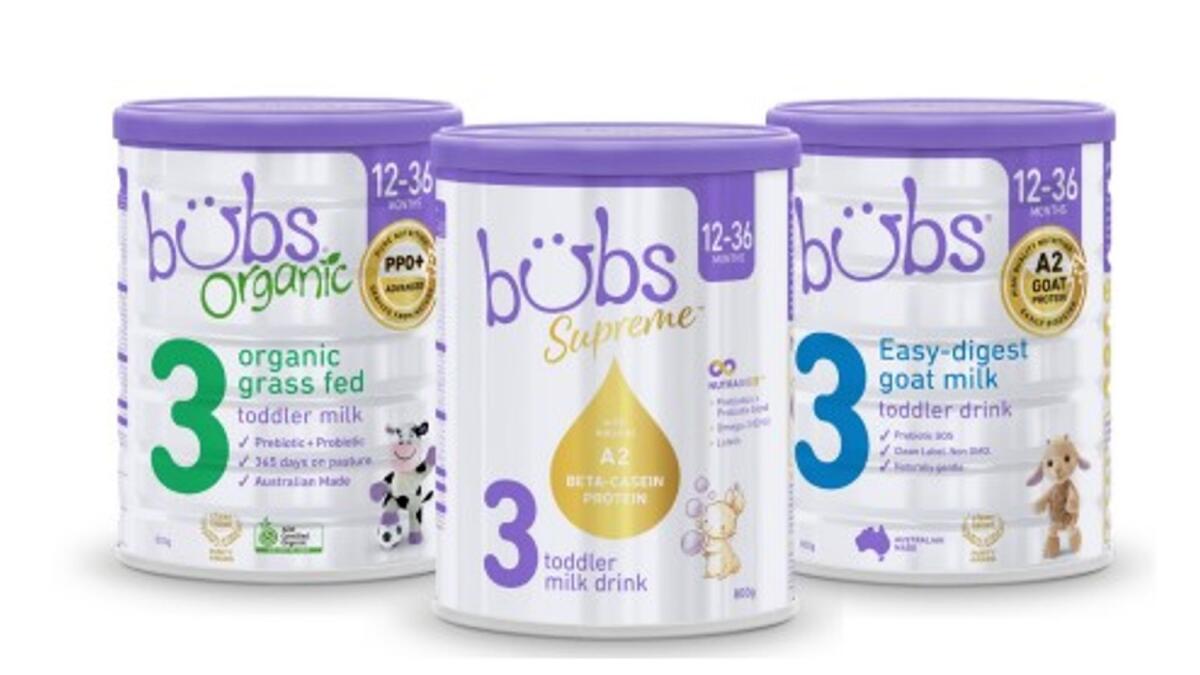 Bubs Australia plans to ship at least 1.25 million cans of its baby formula to the United States to help ease a shortage there, the US Food and Drug Administration says.
Some of the baby formula is currently in stock for transport and more will be produced by the Australian company in the coming weeks and months, according to the FDA.
Bubs' supply is another import allowed by the FDA as part of its regulatory flexibility started in May in an attempt to mitigate one of the biggest baby formula shortages in the US in recent history.
The shortage is partly due to Abbott Laboratories' manufacturing plant in Michigan recalling some products, including Similac, in February.
Abbott was planning to restart production at the facility on June 4, adding it would prioritise making EleCare and supplying it on or about June 20.
Bubs Australia said it would be exporting Bubs Supreme A2 Beta-Casein Protein, Bubs Organic Grass Fed, and Bubs Easy-digest Goat Milk Infant Formula and Follow-On Formula products.
The company has reassured customers it has taken precautions to ensure the Australian infant formula supply will remain unchanged.
"Due to our strong control of our supply chain security and our wholly owned production facility, we have already manufactured what is required and have been able to take steps to immediately increase the level of our future production, as needed," the company said.
The company's share price jumped from 50¢ to about 68¢ following the announcement. Bubs Australia reported first half-year gross sales of $38.5 million.
The Sydney-based company already exports one line of formula to the US.
Bubs Australia claims to be the only infant formula in the world to be based on Australian goat milk.
– With AAP