Ruby the pampered, pandemic pup is pretty as a picture
It wouldn't be too long a bow to draw to say Ruby Higgins is one of the most popular residents in Kensington Gardens.
Everyone greets her by name, people regularly drop by to say hello, and there's just about nowhere she's banned from going.
And everyone is more than willing to throw her ball for her.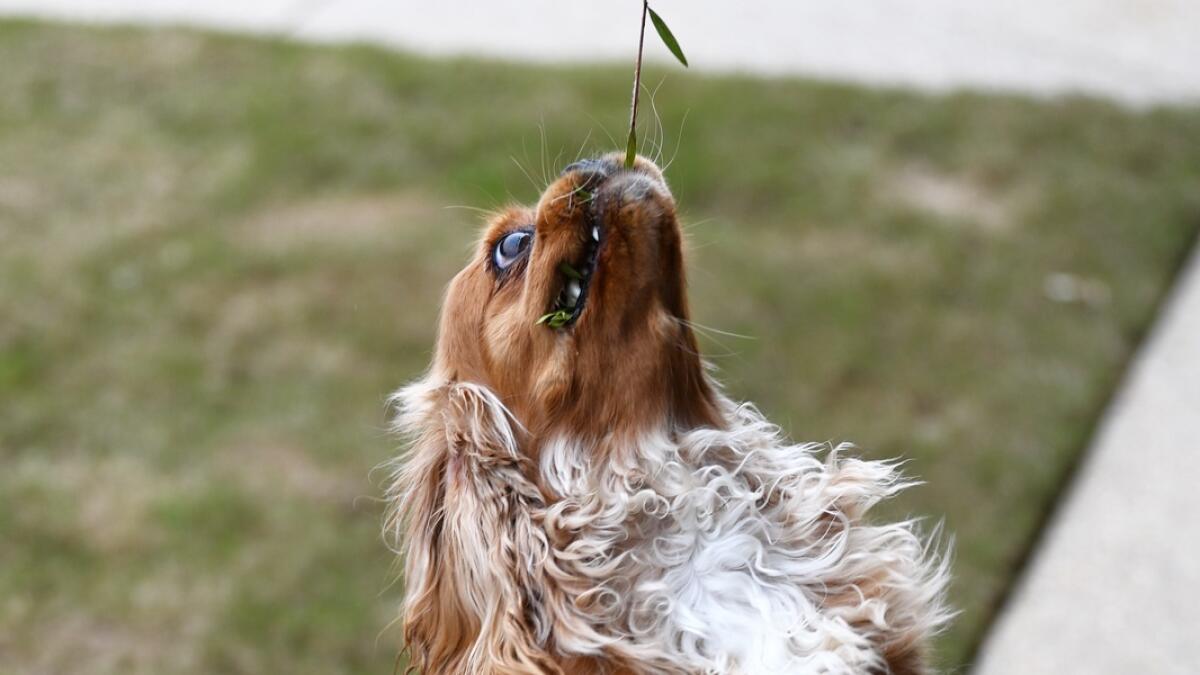 Kerrie and Peter Higgins own the pampered pandemic pooch, who is probably the most spoilt resident of Kensington Gardens.
The Higginses have had dogs for decades, including one stint with three cats, a budgie, two great Danes and a shih tzu.
But there's been something different about Ruby.
"I think she's been more special to us because we're always home," Kerrie said.
They got Ruby in March 2021, and for most of her first six months Victorians were stuck in lockdown, meaning she got lots of time to play fetch with the ball and catch leaves, which she adores.
As such, she has become a "people dog". Ruby never barks at humans, unless they're being tardy throwing her ball, and always jumps up for pats — and, if you lean down, cuddles and kisses.
Peter said she slept on their bed, occasionally worming her way under the covers, and the couple had woken up several times to find Ruby on a pillow, sleeping peacefully.
He said she gets chicken and cheese as part of her regular diet, although she spent time over summer catching butterflies, and gets a car seat to look out the window.
Fellow residents love her, including Torben Sorensen, who painted her on a rock and canvas, as well as neighbours, who more than once have had their granddaughters pop around to the Higgins household and ask if Ruby can come on a play date.
It seems her popularity knows no bounds.