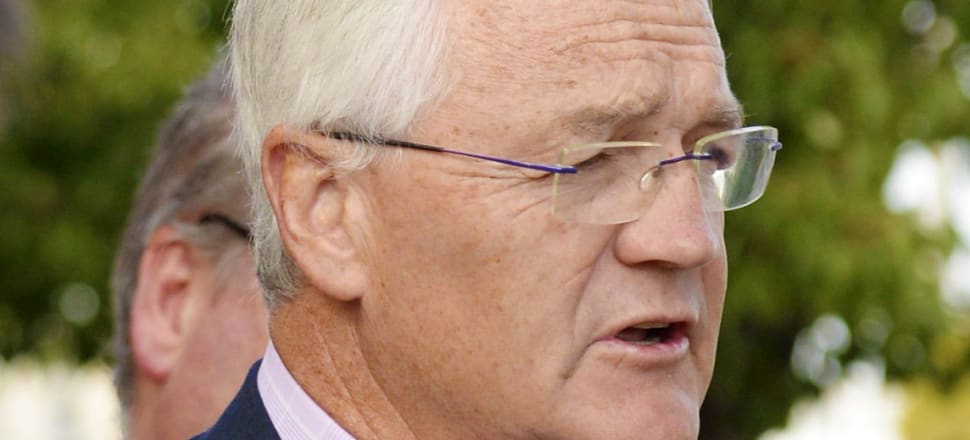 5370537724001
The Nationals' Damian Drum has reacted angrily to Federal Labor's Murray-Darling Basin Plan policy, codified this week in a seven-page document released by the Opposition water spokesperson Tony Burke.
''Given that this document has been produced in the midst of one of the fiercest and most damaging droughts in northern Victoria's history, it is beyond belief that the words: agricultural industry, dairy, farmers, industry, people, and community, all cannot find their way into this 1000-word-plus document,'' Mr Drum said.
The document lists a number of measures formerly mooted by Mr Burke, including a proposal to lift the 1500Gl cap on buybacks and reverting the socio-economic test on another 450Gl, making it easier to transfer water to environmental flows. Labor also committed $10million to help restock fish and establish new hatcheries following the mass fish deaths at Menindee.
''It seems as though the 2.6million people living in the Murray-Darling Basin have been cast aside for the improved health of fish,'' Mr Drum said.
''While we were all dismayed by the images of dead fish, it is one of many fish kills that have happened throughout the years, and we cannot prioritise fish stocks over the lives of our people.''
Mr Drum lamented the current price of water and feed faced by dairy farmers, exacerbated by the long drought to the north of his electorate of Murray, which has been renamed Nicholls for the upcoming federal election on Saturday.
''It is shocking beyond belief what is happening to dairy farmers right at the moment. With water costing $600 per megalitre on the temporary market, and the price of feed coming in at $500 to $600 per tonne, many dairy farmers have no choice other than to exit the industry,'' Mr Drum said.
''For all those farmers that keep saying it can't get worse, this Labor document is living proof that it can.''