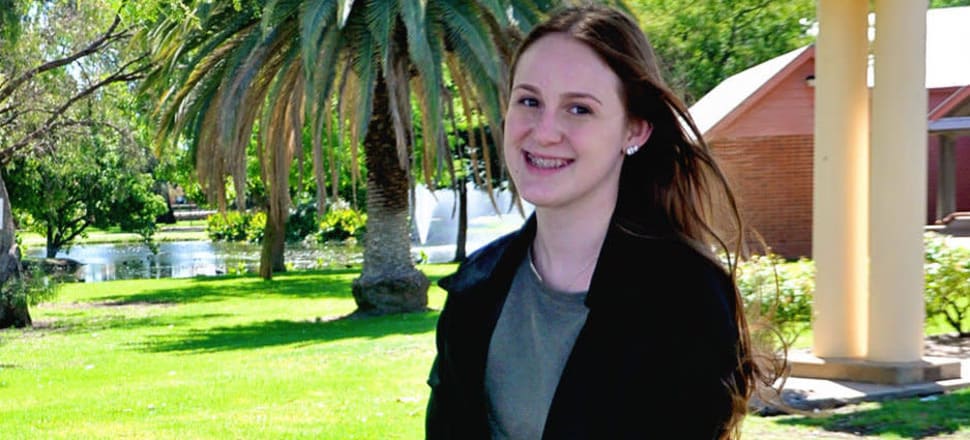 5370537724001
I have seen first hand the impact from lack of funding and staff when it comes to appropriate treatment at Deniliquin Hospital.
I have been a youth mental health advocate for a couple of years after personally experiencing the lack of support for young people in our community.
Not only is it a massive thing to recognise within yourself that you need help, but that you ask for it.
Unfortunately when I asked for help I was let down by our health system.
In saying that, since my gruelling battle with the health system I believe these services have improved slightly, but not without a fight and scars that I will forever carry with me.
I think the question the community should be asking is: Why is this happening?
From my experience I believe it is due to the lack of funds, along with the wrong attitude and approach applied to some personal situations.
I give credit to nurses who have sat with terrified children like myself, sent to an adult ward because there is nowhere else to go, but not nearly enough health professionals have been like this.
I think it is important to share my story, to expose the truth, not from a manager, a worker or even a journalist but someone from this community who has been heavily effected by the experience; someone who is not afraid to finally speak out against the wrongdoings that are being hushed by the government and the system and someone who will speak out on behalf of those who have suffered.
After my experience I wrote to authorities pleading for change.
At the time I was 16 years-old and it was on Wednesday, June 14, 2017 addressed as follows:
''To the health system, the mental health teams, and to those who promised help.
''I have realised it is disturbingly hard to achieve some level of care and help that is needed for a person in such a bad state or situation that they have asked for help.
''Asking for help is one of the hardest things to do, let alone the effects of suffering from mental health problems.
''To be able to ask for help you not only need to identify the problem within yourself so that you might be able to find someone or somewhere with answers about what is happening to you but also deal with this age of society and its glorification to be an individual with mental health issues, which makes us adolescents severely suffering from these issues to hide away, afraid of being labelled as fake and dramatic.
''To ask for help means to come out from under the warm blankets of our beds that keep us safe from this judgment and to have the courage to ask what is happening to me.
''I would hope that you may be able to see why it is such a difficult task for any of us and if we ask for help, do not ignore us, we have taken so much energy to finally rise and ask, but your health systems are shutting us down.''
In the letter I explained what happened when I asked for help, how I was treated and how that affected me as just one individual, a mere child.
I started this journey in the emergency department for two nights and three days after an attempt on my life.
Staff, patients and family were continuously walking in and out of the department.
Everyone who walked through could see me in the distressed state I was in.
I had to tell my story over and over to every new doctor, nurse and practitioner that came in; this did not help at all, re-living every moment of a breakdown in my depression and anxiety again and again.
I kept thinking about the promise made by mental health services that I would be admitted into the ward with ''someone caring for me so I can have a break from keeping myself safe''.
Unfortunately this was not the case and I felt as if I was being used as a political pawn in a battle between services.
At 16 I was too old to be admitted to the children's ward and too young for an adult ward.
Professionals bickered about whose job it was to find me a bed and some help, with no-one stepping up to that role.
I soon realised that the hospital's medical teams and the mental health teams were not communicating.
This was putting pressure on me to just pretend I was okay and go home, with the knowledge that I wouldn't be able to keep myself safe.
Mum was my rock and just kept fighting to get me the help I needed.
''On the third afternoon sitting in ED, we were told to go to Albury hospital where I could finally be admitted to a psychiatric ward,'' my letter read.
''Unfortunately, upon arrival, they did not know about us and there were no beds available, making another good example of lack in communication amongst services.
''I then spent a night in the Albury ED which was so much more scary and hard for me to cope with.''
Mum was told to drive me there after sitting in the ED with me in Deniliquin for days without sleep.
She was exhausted but drove me to Albury with the promise of help.
It took her 20 minutes to talk me out of the car and to walk into the Albury ED, only to discover they did not even know we were coming.
I remember the feeling of rejection and worthlessness when they told me they were not expecting me.
I had been given hope that I may finally get some help, but alas this was false.
Not knowing what to do with me, the hospital admitted me to Nolan House, an adult psychiatric ward based in Albury.
This was the scariest place I have ever been in my life.
I had never been so terrified. I vividly remember adults screaming and crying; I had never been in a psychiatric ward before, let alone a high level hotspot for mentally ill adults.
I was sent home within 24 hours after my mum worked hard to get me out of the inappropriate situation and I was watched at home 24/7 which put much strain on my entire family and was terrifying for my mum.
''How long do I need to wait to get help that should have been immediate? If my mental health problems were physical, I know I would not have to wait at all,'' my letter to authorities read.
''This is worse than a physical problem and I see so much fault in the fact that adolescents everywhere are being denied lifesaving help.
Imagine if I wasn't someone with such an ability to pretend and cope with the toughest situations, because I feel that I certainly would not be alive right now.
''So my questions to you: Why is it when adolescents have the highest rates of self-harm and suicide?
''Why are we the group that are denied immediate help, or any help at all?
''Why are we the group you advertise help for, if we are never going to get it?''
I believe my letter led to changes, but some of those changes seemed to become temporary fixtures within different services.
I have since been admitted several times for the same reason and I have accessed better, appropriate help, but I still see this situation happening with other local adolescents and some of the care is definitely not as highly standardised as it should be.
I must credit the staff at Deniliquin Hospital, who were re-trained to better apply help to these situations.
The Health Service apologised to me, but I have always wondered if it was sincere or whether it was to quieten my protest.
Part of a promise to improve services alongside re-training staff was looking at more beds allocated for adolescents in a mental health crisis in the Murrumbidgee Health District. I have not seen this yet and I feel it is diminishing the ability of hospitals to provide emergency help to those who need it, not just for adults and children but for adolescents too.
It is of utmost importance that this happens, and that staff keep being trained especially to reduce the stigma around mental health and receiving help.
They need to work hard to recover trust by many before and after me who have been treated in such a way where we have been directly told ''you are just faking it''.
My mental illness is real and it's something that like many, I live with it every day of my life.
It affects myself and others in more ways than I believe the Health Services understands.
When will we get the help we deserve?