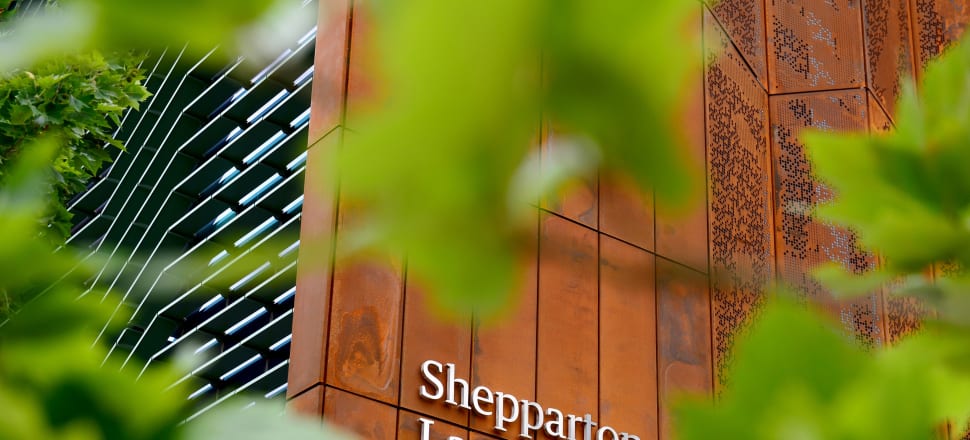 5370537724001
A County Court Judge has denounced the actions of a Shepparton father who stabbed his son multiple times, leaving him with life-threatening injuries.
Ali Shah Khalili, 45, faced Shepparton's County Court on Thursday where he was sentenced to two years in prison for the incident on August 6 last year.
When sentencing, Judge Frank Gucciardo described Khalili's actions against his 19-year-old son as particularly grave.
"Children are entitled to protection, care and nurture from their parents — such violence is utterly unacceptable and must be denounced in the strongest terms," he said.
"It is fortunate you did not cause more injuries or in fact kill your son."
The court had previously heard Khalili stabbed his son Mohammod with either a knife or a screwdriver, following an argument about Mohammod not helping with chores around the house.
Judge Gucciardo noted Khalili's relationship with his son had been somewhat difficult and had deteriorated prior to the offending.
The court previously heard Khalili stabbed his son multiple times, leaving him with wounds to his shoulder, left thigh and forehead, along with a collapsed lung.
Following the incident, police attended Khalili's address where he told police he stabbed his son with a screwdriver that was out the back of the house, and that he had washed it in the kitchen sink before putting it back in the tool box.
Khalili pleaded guilty to one charge of intentionally causing serious injury.
In court on Thursday Judge Gucciardo referred to a victim impact statement written by Mohammod that was tendered in court, outlining the long-term effect the incident had on his life.
"The events have affected him emotionally, mentally and physically — he feels fearful of you, experiences tremors of fear and tries to block memories and recollections of the attack," Judge Gucciardo said.
"Domestic violence is far too prevalent in our community — the court must send a strong message to those that offend in this way."
Judge Gucciardo said since the incident Mohammod had struggled to lift anything heavy and had issues walking without difficulty.
In sentencing Judge Gucciardo said he took into account Khalili's early plea of guilty, his co-operation with police, remorse for his actions, his lack of criminal history and his prospects of rehabilitation.
Judge Gucciardo acknowledged Kahlili's childhood; born in Afghanistan, Kahlili witnessed his father being executed, experienced physical abuse, and was imprisoned and tortured by the Taliban.
Judge Gucciardo also noted Khalili suffered from symptoms consistent with post-traumatic stress disorder and major depressive disorder.
"(Your) response to anger was shaped by the trauma to which you were exposed in your formative years — (this) must be accounted for in assessments of moral culpability," Judge Gucciardo said.
Khalili will be eligible for parole in 13 months, and as of Thursday had already served 206 days in pre-sentence detention.