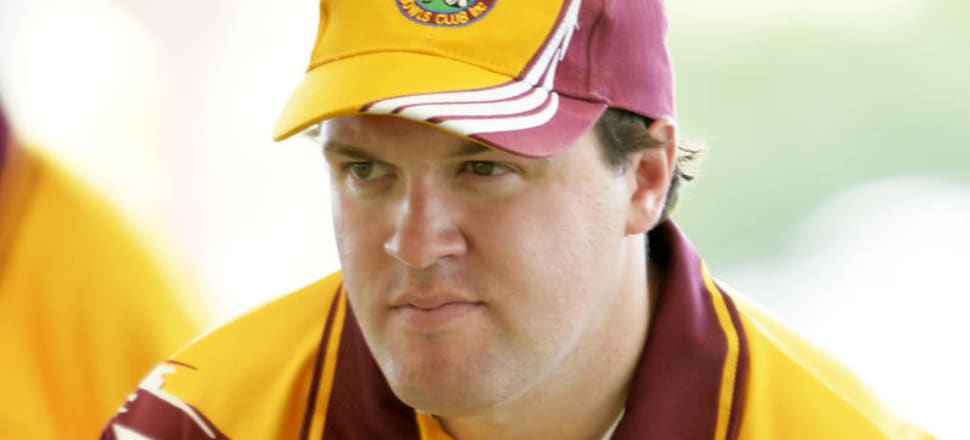 5370537724001
It is finally time to unveil the second edition of Shepparton News Fantasy Sports.
After the success of the inaugural competition last summer — which centred around the Cricket Shepparton Twenty20 tournament and was won by former News sub editor Ash Williamson — the concept is back on deck.
The debut of the Goulburn Valley Bush Bash League on Sunday will mark the first round of the new local fantasy season, but the stakes will be higher than ever.
On offer for the overall winner of the fantasy Crane Aid GVBBL tournament is a $500 voucher thanks to the team at Hip Pocket Workwear & Safety Shepparton.
That is a massive step up from the Shepp News Mystery Pack which Williamson snared last season, and is sure to bring fantasy sports nuts from far and wide out of the woodwork for a shot at the prize.
While there is no entry fee to be involved, astute entrants will register with, subscribe to or buy The News in order to stay across all of the important details and team news surrounding the GVBBL each round.
For those who participated in the inaugural competition last summer, the rules of engagement have been tweaked somewhat to mirror not only the raised stakes of the GVBBL but those of the prize on offer.
Instead of selecting a new team each round for a shot at the most points, each entry will draft a squad of 12 players to begin with before the round one lockout at 11 am on Sunday.
This squad will be comprised of three players from each of the four franchises — the Hurley's Hotel Hounds, SRP Mud Dogs, Cobram Panel Works Panthers and Jarvis Delahey Crushers — with only one team captain and two marquee players from separate outfits able to be selected.
Ahead of each round lockout, fantasy coaches will designate a 12th man to act as an emergency, a captain to snare double points and a vice-captain as a back up for their chosen leader.
Once the round has finished, coaches can trade out a maximum of two players each week to tweak their squad in order to chase overall glory, while unlimited trades will be allowed before the February 16 grand final.
But before you delve deep into the squads of the franchises to find the player who will deliver you to success, you have to know how the scoring system works.
For each run a player scores they will earn one point and every catch they take will snare them five.
An unassisted wicket (bowled or lbw) is worth 15, while an assisted one delivers 10 points for your team.
Run-outs gain a player 10 points without assistance and five with help, while a stumping earns 10 points.
Bonus points will also be on offer for players taking three wickets or scoring 50 runs in a match, with 15 awarded for both of those feats.
It means the last man confirmed as a player in the GVBBL is likely to be the first picked in many fantasy outfits.
The Mud Dogs announced the final piece of their puzzle on Friday, signing Nagambie gun all-rounder and reigning Lightfoot medallist Mark Nolan as the second marquee player in their squad.
Nolan's credentials speak for themselves with 500 runs at 71.4 and six wickets this season across Cricket Shepparton's Haisman Shield and A-grade Twenty20 competitions, and joins a host of multi-talented stars in the Mud Dogs' line-up.
While the News sports team will crunch the numbers all week before revealing their initial squads of 12, sports editor Tyler Maher, senior sports journalist Alex Mitchell and sports reporter Aydin Payne can pull back the curtain on some of the thought processes behind their selections.
Tyler Maher
Top tip: Pay attention to the team balance of each franchise closely. A side like the Mud Dogs is filled almost solely with genuine all-rounders, meaning competition for overs with the ball and time at the crease with the bat will be fierce. It may prove more fruitful to target all-rounders in other outfits and select players with more defined roles among the Mud Dogs squad.
Trap to avoid: Similar to the top tip, steer clear of players unlikely to feature in every game. While each member of the 15-man squad must play at least one match for each franchise, you would rather select someone certain to take part in all clashes.
First player picked: Wian Van Zyl (Cobram Panel Works Panthers). Take on Van Zyl at your peril. Yes, selecting the South African master blaster means you must leave out fellow Panthers marquee Tarisai Musakanda, but a player who is certain to open the batting and boasts two one-day double tons in the region is a clear captain's pick every round.
Under the radar selection: Ash Saunders (Jarvis Delahey Crushers). Another Murray Valley Cricket Association product, Saunders will bat high up the order and has two tons this season for Katamatite — as well as seven wickets in his past two outings.
Alex Mitchell
Top tip: Avoid bowlers that don't know how to bat. Even the best bowlers can struggle to make an impact in the shortest form of the game, so all-rounders are certainly a must.
Trap to avoid: No matter how many runs a player has scored in two-day cricket, never forget that Twenty20 is a completely different animal, with short-form class of the utmost importance.
First player picked: Jedd Wright (Hurley's Hotel Hounds). Can absolutely roost a cricket ball and will produce plenty of runs, but also a damaging bowler.
Under the radar selection: Matt Hinks (Hurley's Hotel Hounds). The Echuca dynamo is a wicked all-rounder, and he will relish being on the big stage that is the GVBBL.
Aydin Payne
Top tip: Make sure you pick three genuine strike bowlers, it's not always a batsman's game.
Trap to avoid: Slapping the armband on differential players, just go the big guns.
First player picked: Hamish Winter-Irving (SRP Mud Dogs). This Victorian Premier cricket quick bowler will be among the wicket-takers each game and has a handy half-century to his name in the Twenty20 Vic Super Slam this summer.
Under the radar selection: Michael Eckard (Cobram Panel Works Panthers). Numurkah's South African import slid outside the top 10 in the draft and is coming off a Twenty20 match where he smoked an unbeaten 76 and claimed two wickets.
So how can you get involved? Simply email [email protected] for all correspondence surrounding the competition, including submitting your initial squad and enacting trades each week, and include GVBBL in the subject line.
For any questions about the fantasy tournament either use the same email address or phone 5820 3228 to reach the sports desk directly.
GVBBL SQUADS
Cobram Panel Works Panthers
Matt Jaensch (captain)
James Seymour (marquee)
Wian Van Zyl (marquee)
Isaac Willett
Adam De Cicco
Romario Greaves
Michael Eckard
Kyle Humphrys
Luke Quinn
Riley Gow
James Tierney
Ben Fulford
Lachlan McMillan
Jordan Cleeland
Saranjit Kalsi
Hurley's Hotel Hounds
David Newman (captain)
James Nanopoulos (marquee)
Tom Donnell (marquee)
Kyle Mueller
Jedd Wright
Brenton Campbell
Gino Saracino
Lewis Rankin
Darin Ohlsen
Jackson McLay
Matt Dwyer
Michael Archer
Matt Hinks
Jake Gascoyne
Luke Forge
Jarvis Delahey Crushers
Josh McDonald (captain)
Richard Oliver (marquee)
Peter Cassidy (marquee)
Ramadan Yze
Andrew Riordan
Ash Saunders
Corey Hickford
Ash Quinn
Dwain Vidler
Connor Holland
Dylan Grandell
Sam Dorsey
Chaminda Vidanapathirana
Mitch McGrath
Luke Patel
SRP Mud Dogs
Mitch Winter-Irving (captain)
Hamish Winter-Irving (marquee)
Mark Nolan (marquee)
Brendan Scott
Joel Brett
Keegan Armstrong
Hadleigh Sirett
Layton McCann
Scott Richardson
Alistair McCann
Xavier Chalkley
Cade Mueller
Liam Smith
Liam Hocking
Pat Cormican