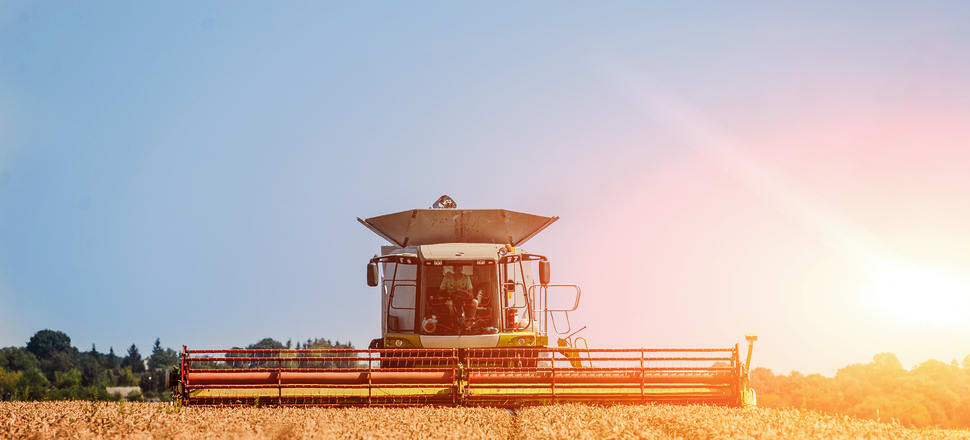 5370537724001
Despite drought conditions continuing in 2019 values of farmland in the district continued their stellar rise.
Figures released by the Rural Bank's annual Australian Farmland Values report show the Federation Council area continued its repeated growth for the year 2019 with a median price per hectare of $5,560 representing an impressive 16.5% compound annual growth rate over the past 5 years.
In Moira Shire values rose to an all-time median high of $7,371 per hectare in 2019, a compound annual growth rate of 6.5% over the past five years.
The Moira region also experienced a large amount of properties turned over with 67 transactions for the year 2019, the fourth highest area in Victoria behind Campaspe (68), Moyne (82) and Corangamite (93).
Northern Victoria's medium price per hectare has soared from under $2,000 in 1997 to a $7,331 per hectare in 2019.
Since the mid-1990s Federation Council area medium values have increased dramatically from around $1,000 per hectare to over $5,500 per hectare. The median price per hectare of farmland in entire Southern New South Wales area increased by 20.3 per cent in 2019 to $4,458 per hectare. This is the third consecutive year of double-digit growth for the region, reflecting strong demand for tightly held land particularly in high rainfall areas
In neighbouring Indigo Shire farmland values rose to an all-time median high of $9,681 per hectare in 2019, representing a compound annual growth rate of 8.1% over the last five years.
Elders Real Estate's Xavier Leslie of Yarrawonga said locally, farmland is very tightly held particularly on the Victorian side of the river and in most cases when it comes up for sale is purchased by locals/neighbouring farmers looking to expand their enterprise.
"The demand for farmland over the 2019-2020 season was equally as high as the year before and the trends for local farmers wanting to expand continue to be much the same as well," Mr Leslie said.
"Locally speaking prices on the Victorian side continue to hold and have increased marginally and on the NSW side in particular land close to Mulwala has increased significantly.
"Commodity prices with the exception of wool continue to maintain a very high level and with a very healthy start to the season from a rainfall point of view which has been wide spread throughout Victoria, NSW , Queensland and beyond everyone is very hopeful that the confidence continues to grow throughout the rural sector."
Brian O'Shea from Paull & Scollard Nutrient Ag Solutions in Corowa said whilst there has been some considerable improvement in the value of farmland in the Southern Riverina, specifically in Corowa, Yarrawonga and towards the north, there is a limited supply of property to the market.
Mr O'Shea said whilst commodity prices are volatile at the moment the value of properties is a big positive.
"We are super fortunate in the whole region. Rural land of all sizes is highly regarded around here," he said.
"The demand has been overwhelming from interstate buyers along with existing land holders expanding."
Mr O'Shea also highlighted an increase in enquiries from buyers in the residential market wanting to move out of Melbourne.
"There definitely has been a spike in enquiries in this area as well," he said.
Kate Hemphill from Rural Bank, Shepparton was not surprised the median price per hectare in Northern Victoria increased by 16.1 per cent in 2019 to $7,331 the eighth consecutive year of growth for the region as demand for properties remains high and supply remains tight.
"Cropping land was in high demand in 2019, particularly in the north of the region around Yarrawonga. In the high rainfall grazing regions interest from farmers looking to diversify their geographic risk led to an increase in demand," Ms Hemphill said.
"Private off market transactions between neighbouring properties were popular across the region, with sellers often naming their price. Corporate buying activity centred around Katunga where irrigated properties with deep lead bore water were sought after."
Federation Council's General Manager Adrian Butler said Federation council considered closely the increase in rural land valuations issued by the NSW Valuer General when completing its draft rating structure for 20/21.
"In the Federation Local Government area, rural land values have risen by 30.3% since the last valuation which occurred in 2016," he said.
"The Valuer General has advised that overall, rural land values have increased on average across the state, despite the drought across 2018 and 2019 especially.
"The NSW Acting Deputy Valuer General, when announcing the new valuations in January this year, said the increases were characterised by strong demand for stock and commodity prices, good road infrastructure, the inland rail project and limited supply of rural properties on the market."
Contrary to common perception, an increase in land value does not cause a corresponding increase of the same amount in the rates charged for an individual property. The land value is used to apportion the amount of rates to be paid by individual property owners across the Council area.
The total amount collected by Federation Council in general rates must not increase more than the allowable rate peg of 2.6% for 2020/21. Council has modelled this 2.6% increase in the draft budget.
Council's rating model proposes the flat 2.6% increase be applied evenly across all rate categories, based on council's current rating structure and rates in the dollar levied against each property.
In a revaluation year such as 2020, some ratepayers will experience more than a 2.6% rise, if their property has increased in value, and some may experience an increase lower than 2.6%, or no increase at all, if their property has decreased in value substantially. This all depends on the change in the value of their property relative to changes in the value of other properties.
"Council notes that some properties have experienced far greater increases in valuations than others, but notes that those owners have had the chance to ask for the valuation to be reviewed if they wished to dispute this," Mr Butler said.
"For rating purposes, land values for farmland, residential and business properties have been updated for the new values for application from 1 July 2020. These have been modelled in the draft budget now on display as part of the revenue policy within the draft 20/21 budget."