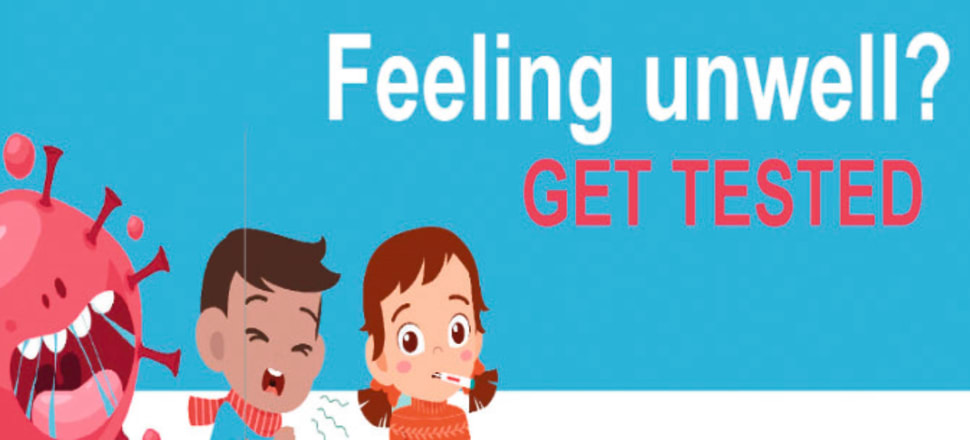 5370537724001
As school holidays also begin in NSW further testing will be conducted in the local community when Murrumbidgee Local Health District's mobile COVID-19 testing facility arrives in Mulwala this Friday.
Testing this Friday, July 3 will occur from 9.00am to 1.30pm at Owen Bridges Reserve in Corowa Road and will also take place next Wednesday, July 8, from 12.30pm to 2.30pm again at Owen Bridges Reserve.
Anyone who is not feeling well is strongly encouraged to come along and be tested.
People do not need an appointment. Call in on the day or book for an appointment on 1800 831 099.
People who are tested will be asked to self-isolate until their test result comes back – this should now take just 30 hours. You can also get your results by SMS / text message.
There are currently no active cases and there have been no positive cases in the Federation Council area for more than 3 months.
Health district's protective measures
Effective immediately, Murrumbidgee Local Health District (MLHD) will not be granting visitor access to anyone who has travelled to Melbourne in the last 14 days.
With the recent increase in COVID-19 cases in Melbourne, MLHD is taking necessary precautions to continue vigilance with its COVID-19 response.
Additional screening requirements for visitors will now be put in place across all Murrumbidgee facilities to assist with protecting vulnerable patients.
The screening also applies to staff, who will be required to be symptom-free for 14 days before returning to work, if they have travelled to Melbourne.
"Anyone who has come from Melbourne, including NSW residents, should not attend aged care facilities, hospitals or other settings with vulnerable people for a period of 14 days," said Chief Executive Jill Ludford.
"Anyone who has returned from Melbourne and has even the mildest symptoms should seek testing for COVID-19.
"After the great work that Murrumbidgee residents have done to limit the transmission of the virus, it is critical that we take these precautionary steps to keep our patients safe."
MLHD will be ramping up the Murrumbidgee Mobile Testing Clinics along the border region. "We need to continue to maintain our vigilance along the Victorian border given the recent rise in numbers," said Executive Director of Medical Services Dr Len Bruce.
"Our mobile teams are being deployed to our border towns to increase testing rates in these areas. "Detecting the virus early is a priority for us in the Murrumbidgee and will help us to take early intervention to stop the spread," added Dr Bruce.
MLHD reminds people to follow the rules around gatherings, maintain physical distance when they are out and about, and wash their hands frequently and thoroughly. Anyone who feels unwell is invited to call the Murrumbidgee COVID hotline on 1800 831 099 to arrange an appointment at their nearest testing centre, whether that be a clinic or a GP practice.