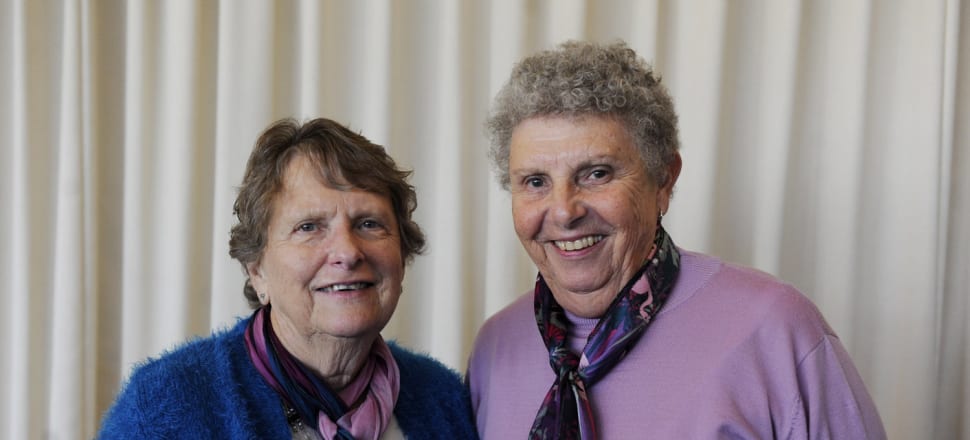 5370537724001
Tatura's Ballantyne Centre was filled with greenery and gardeners at the annual Tatura Garden Club Seminar last week.
The five-hour seminar saw about 150 people from garden clubs across northern Victoria and southern NSW gather for a fun-filled day aimed to inspire creativity in the garden.
Melbourne-based guest speakers Melissa King and Chloe Thomson, known as The Gardenettes, made the event extra special, offering guests gardening advice and helpful hints on harvesting and cooking with home-grown vegetables.
Tatura club president Cheryl Miller said the seminar had become a highlight on the gardeners' calender about two decades ago.
''We hold these every year and they're such a great time of getting together,'' Ms Miller said.
She said the seminar was an opportunity for people to hear from The Gardenettes and socialise during a two-course lunch, while also acknowledging the Tatura club's 35th birthday.
Mooroopna Garden Club life member Phyllis Bartlett was among those in attendance.
''I've been to these seminars for quite a few years now — they're always a wonderful day,'' she said.
Ms Bartlett said she enjoyed The Gardenettes' sessions, and found the teaching on heirloom vegetables to be particularly fascinating.
''It was very interesting — I thought they did a good job of explaining things about the garden,'' she said.