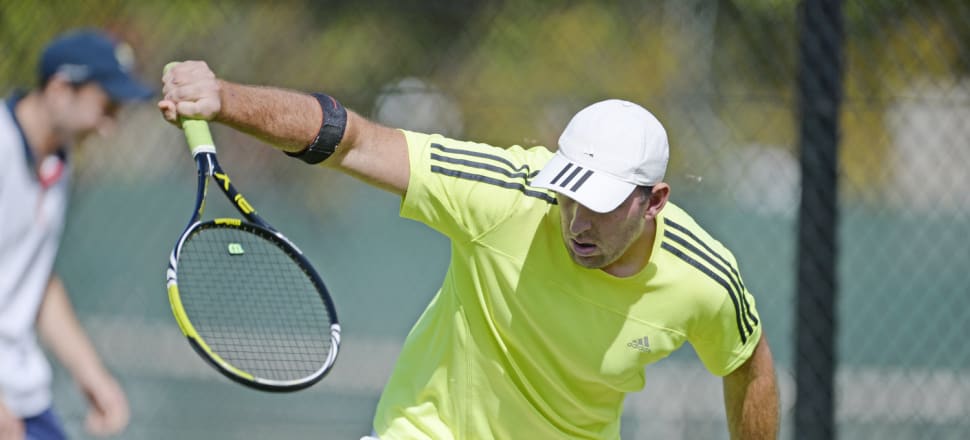 5370537724001
A thrilling grand final had Shepparton Lakers crowned kings and queens of the Goulburn Murray Lawn Tennis Association.
Against reigning champion Numurkah, the Lakers pinched a four-game win by claiming six of the GM1 decider's 10 sets.
While it took a team effort, standing out was Lakers star Luke Dixon who won all three of his sets by a combined margin of 14 games, a huge swing in a tight encounter.
The Lakers won three of five singles matches via Dixon, James Nethersole and Katie Ferguson, although the Warriors had winners of their own in Nick Fenaughty and Helene Steward, the latter particularly dominant in an 8-1 win against Kate Durling.
Dixon said toppling last year's champion had not been easy, but certainly would prove memorable.
"It was very close all day, and a very close finish — definitely an awesome result for us," he said.
"Numurkah is a classy side, they won last year and have been the best side this year, we've been chasing tail for most of the year.
"Obviously you go in giving yourself a chance, we beat them during the year, but with both teams going in full strength you're always wondering if you can get over the line."
The Lakers also won three of five doubles sets to build their advantage, with Dixon and Sam McKenzie-McHarg's 8-1 win against Harley McCarthy and Fenaughty proving crucial in the final result.
But Warrior Steward completed her tremendous day, winning with Lisa Niglia and Fenaughty to keep her side in it.
Dixon said his team had made a point of enjoying a special day for any sportsperson.
"It was a very enjoyable year for the social aspect, and in these times, who knows what will be continuing, so we had a real point of just enjoying the day," he said.
"To get the result to go our way is fantastic.
"Numurkah is a super bunch of players, we get along well with all of them and respect them, so the match was certainly played in the right spirit. We feel for them, but I guess we were the lucky ones on Saturday."
MORE GMLTA GRAND FINAL WRAPS