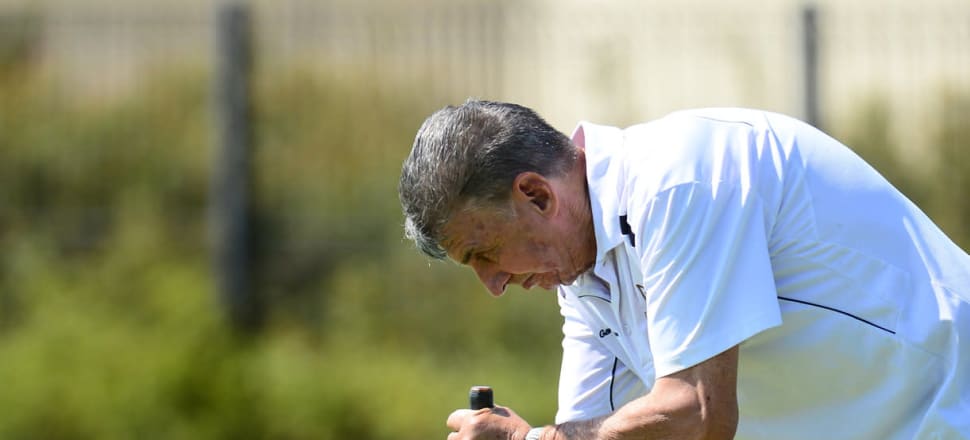 5370537724001
The Goulburn Valley Croquet Association's annual golf croquet open singles tournament was held at the Shepparton Croquet Club courts last week.
The weather was not kind. The temperature was in the mid 30s on both days and the humidity was extremely high.
A large contingent of 32 players from 14 clubs from Victoria, NSW and ACT competed and play was evenly divided into three sections according to players' handicap. Section one included players with handicaps of -2 to four, section two covered five to eight and section three nine to 16.
Section one was split into two blocks, with the block winners playing off in a final. Block winners were Trevor Peters of Echuca-Moama and John Young of Shepparton, both having won six out of seven earlier games. Second placings in the two blocks were Brian Rowe of Essendon with four wins and Bill Manwaring of RNB with five wins. Spectators were treated to some outstanding croquet from Peters and Young in the final, with the latter playing strongly to win 7-3.
In section two, the winner was Deirdre Lebbon of Sale, who had five wins out of seven games and a nett hoop score of +7. Runner-up was Dawn McQuilton of Wodonga with four wins and a nett 10 hoops.
Virginia Rowe of Ballarat-Alexandra was the winner of section three with six wins out of seven and a nett hoop score of 21. James Gunn of Rich River was runner-up, also with six wins and only two hoops behind Rowe.
Shepparton Croquet Club did an excellent job as host with beautifully prepared courts and excellent facilities and catering. Hard-working tournament manager Bev Floyd and GVCA's Trudy Serafini did an outstanding job running the event, as did tournament referee June Hoge and her team of referees.
The referees had the bad end of the stick for sure, having to stand in the hot sun and concentrate on every shot, whereas the players at least keep moving.