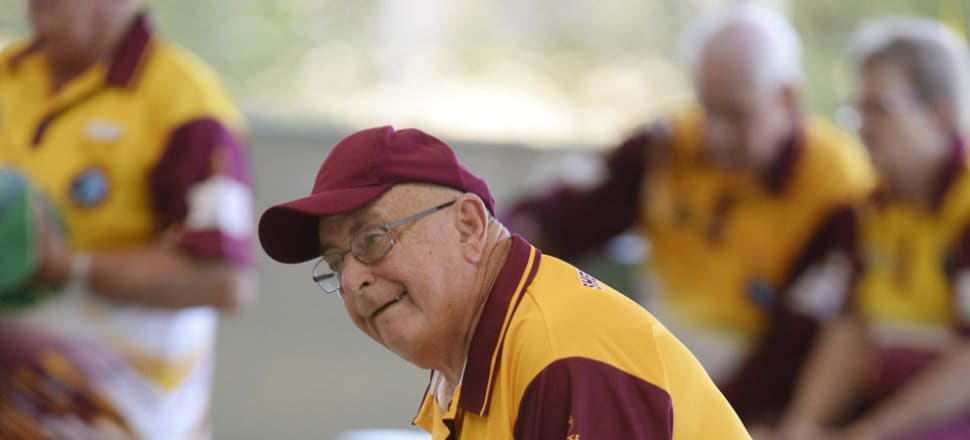 5370537724001
Shepparton Park demonstrated its premiership candidacy during Saturday's Goulburn Valley Bowls Division second-tier action, beating Shepparton Golf in a thrilling encounter.
Park took three of the four rinks on offer to claim a 89-80 win, with Dennis Beck's 30-13 win against Wayne Gribble highlighting proceedings.
Graeme Waddell's 28-14 win against Vince Page had kept the Golfers in the contest, while the glamour match-up between Park's Ashleigh Williamson and Golf's Graeme Myers was taken by the former, 22-19.
The win also did plenty for Park's pursuit of fourth on the ladder, now 23 points clear of fifth.
Elsewhere, Tatura handed out a smashing, sweeping its way to a 112-66 win against Mooroopna.
Jason Carter's 31-13 rink result led the way, with Nick Boyd's 28-16 win also impressive.
Tallygaroopna remained on top of the ladder with a 37-shot win against Hill Top, winning all four rinks with Joey Lia's 24-11 win the biggest margin.
And Seymour also had itself a day, smacking Kyabram 135-66, with Max Hammond producing an outstanding 49-10 rink result.
● Division three action saw the top three sides all win well in continuing a hot race for top spot on the ladder.
Rushworth got the job done against Mooroopna, winning 110-76 in sweeping the rinks.
Barry Weaver was not exactly in a generous mood, only allowing his Mooroopna opponent nine shots in a 23-shot triumph on his rink.
Mooroopna Golf continued strong recent form, winning three of four rinks in beating Shepparton Golf 102-83.
Third-ranked East Shepparton also played a strong match, beating Kyabram by 42 shots with Kevin Cox's 37-15 particularly impressive.
Shepparton Park also tasted victory, beating Dookie by 32 shots with wins on all four rinks.
● Division four leader Hill Top continued its compelling season by absolutely mauling Rushworth.
The Hillbillies won 132-58, with Ken Parks and Lyn Nicholson both in ruthless form winning 35-9 and 37-9 respectively.
Tallygaroopna was also in form, winning 103-85 with Bill Conley's 32-14 win crucial.
Shepparton Park had no trouble seeing off Shepparton RSL with a 112-59 result headlined by Stephen Russell's 31-11 triumph.
Avenel came up with a 25-shot win against Murchison, while Merrigum did the job against Euroa by 47 shots.
● Division five saw Colbinabbin remain on top of the ladder, but not without a scare against bottom-ranked Dookie, winning 64-59.
Seymour also showed some serious strength, taking down Hill Top by 64 shots.
Mooroopna Golf earned a 33-shot triumph against Violet Town, while Stanhope eased to a 45-shot win against East Shepparton.
● Division six east's winners were Shepparton Park, Seymour and Euroa, while the western conference's winners were Stanhope, Mooroopna Golf and Shepparton Golf.