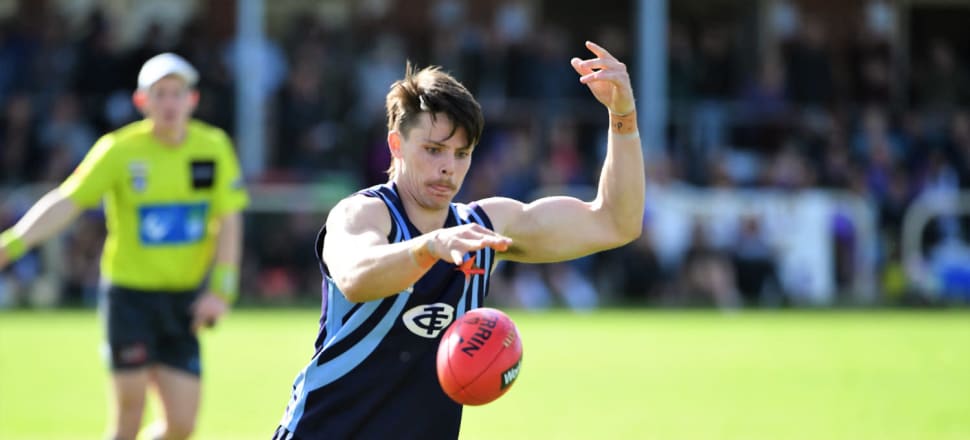 5370537724001
When the pain of Saturday's Murray Football League grand final loss to Nathalia eventually subsides somewhat, Tongala will look back on 2019 as a season of success.
That the Blues were able to even play off for the ultimate prize was a massive tick for Jordan Souter and his troops, while a reserves premiership represents the first piece of football silverware the club has claimed in its current competition.
What Souter wants the club to do now is launch into its next campaign with renewed vigour.
"We are definitely really proud as a footy club today," Souter said.
"We got beaten by a better side.
"We gave it our best crack today, every one of us did as well as we could do. We really were undermanned a little bit, but I couldn't be more proud of the season we've had and I'm really proud of the reserves boys to bring home a cup for us.
"We're happy as a footy club and we're hoping this is the start of something special.
"Our goal at the start of the season was to win something because it's been too long, (about) 35 years for us and 60-odd years since the twos had won one, so we had to get something home this year and get that reward for effort.
"It would have been good to get two, but at the end of the day we didn't."
The Blues battled hard early against the Purples powerhouse, but could not sustain the attack for long enough — nor produce a comeback such as the one which led them to the last day in September in the first place.
"They're a bloody good side and I have the utmost respect for them," Souter said.
"They just got over the top of us in the end, they were just too good."