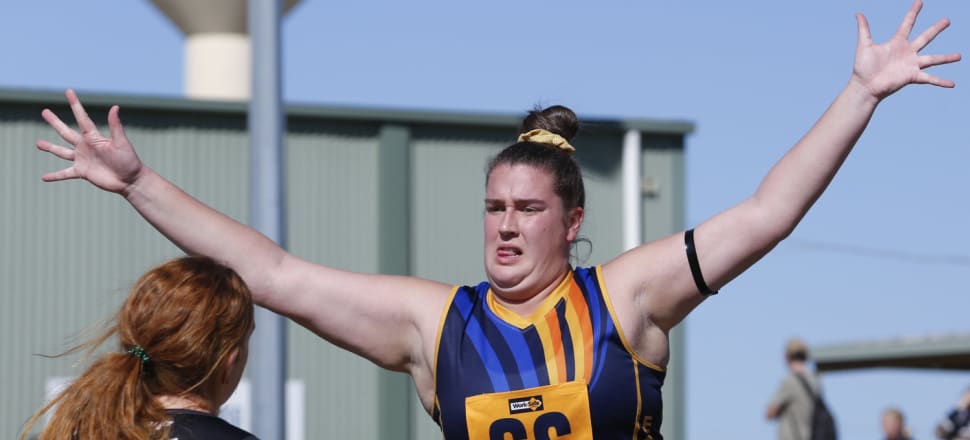 5370537724001
Rumbalara will have to go through the only team which has taken points off of it this season if it is to book a spot in next week's Murray Netball League decider.
Rumba fell to Echuca United by a solitary goal in round two and tackle the Eagles again in today's preliminary final at Katandra Recreation Reserve.
But Jess Bamblett and her troops are more worried about their own game than who is standing on the other side of the court.
"We're all excited and ready to get out there," Bamblett said.
"I think if we just stick to our own game style and not worry about what they're doing we'll be alright.
"I definitely think we'll have great support, Rumbalara is a community not just a sporting club so we all get around each other."
Bamblett's charges had a weekend off after defeating Deniliquin in a qualifying final, with league medalist Elenoa Naimalua again set to be crucial under the ring.
"We had a good week off and went and watched Echuca play," Bamblett said.
"Ele our shooter will be hard to stop, but everyone is firing and ready to go."
As for the Eagles, a 36-goal win against Finley was the perfect way to bounce back after a loss to Moama in the first round of finals.
Coach Lisa Drydale is confident her side will leave nothing out on the court today against the minor premier.
"We're going to throw everything we've got at them," Drysdale told the Riverine Herald.
"From the very start we need to make sure we are taking care of the ball when we are moving it up the court.
"It was an area of our game we let ourselves down in against Moama in the first final but I believe we've learnt our lesson.
"Defensively we'll have to be alert to Rumba's long passes and physicality but they've proven they are adaptable.
"They've got a great bond as a team and we've got a lot of respect for what Rumba have done this year."
The Eagles will be keen to stop Naimalua and Bamblett (goal keeper) at either end of the court after the duo went one-two in league best-and-fairest count.
"There's no doubt we're going to have to limit their influence," Drysdale said.
"I'm confident our girls will be able to do that because they've continued to prove they are up for any challenge.
"If we can get on top at either end of the court, I think it will go a long way to helping us win the game."