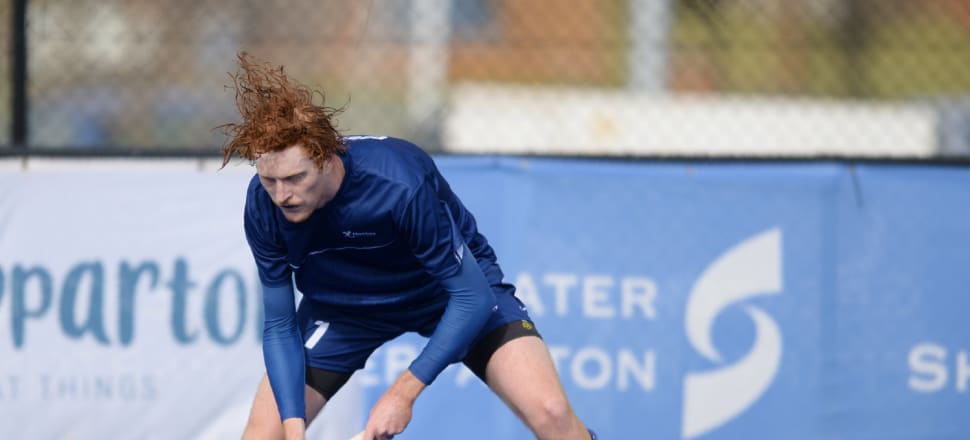 5370537724001
Victoria's men did not leave the Australian Country Hockey Championships empty-handed, picking up bronze medals in Sunday's third-place playoff.
Against the Australian Defence Force, the Vics struck three times in the game's first 21 minutes to wrestle complete control of the clash, eventually running out 3-1 winners.
It took Ethan Anderson less than a minute to open the scoring, before Sam Quick scored in the eighth and 21st minutes to take a 3-0 lead, with ADF's Jonathan Watson pulling a goal back on 38 minutes.
Later in the day, New South Wales claimed gold with a comprehensive 3-0 win against Queensland, with Bailey Ferguson, Nicholas Milne and Michael Dillon finding the goals.
NSW had pummeled ADF 7-0 in the semi-final, while Queensland qualified for the final with a 3-1 win that ended Victoria's hopes of gold.
Victoria team manager Jeff Sly said his side had hoped to be standing on another step of the podium, but was happy to leave the tournament with bronze.
"We weren't in the game we wanted to be in, you always want to be playing for gold," Sly said.
"But if you're going to be in the bronze medal game, you might as well win it, and it was a real thrill to do that.
"It's always great to playing against the Australian Defence Force, I really admire them a lot and they play a really tough brand, so it was certainly anything but easy. It was really pleasing coming away with bronze."
The Vics started the tournament with losses to Queensland (2-1) and NSW (9-2), but bounced back to finish the group stage third on the table after beating ADF (4-0), Western Australia (2-1) and South Australia (5-2).
"I was thrilled with the way we were able to pick it up off the back of a really bad loss to NSW," Sly said.
"We set ourselves up for the semi-finals in the second-versus-third game, but we'd hoped our performance would be better against Queensland."
Sly said local products Xavier McBain (Strikers), Jayden Gulson (Echuca) and James Thomson (Kyabram) had done themselves proud throughout the week.
"We were just thrilled with Xavier McBain's impact, he was our runner-up MVP," he said.
"He scored five goals for the tournament, brought some smart hockey basics that we haven't had in previous tournaments.
"Jayden Gulson from Echuca was third in our best-and-fairest, he showed why he is one of the best defenders at that level in the country."