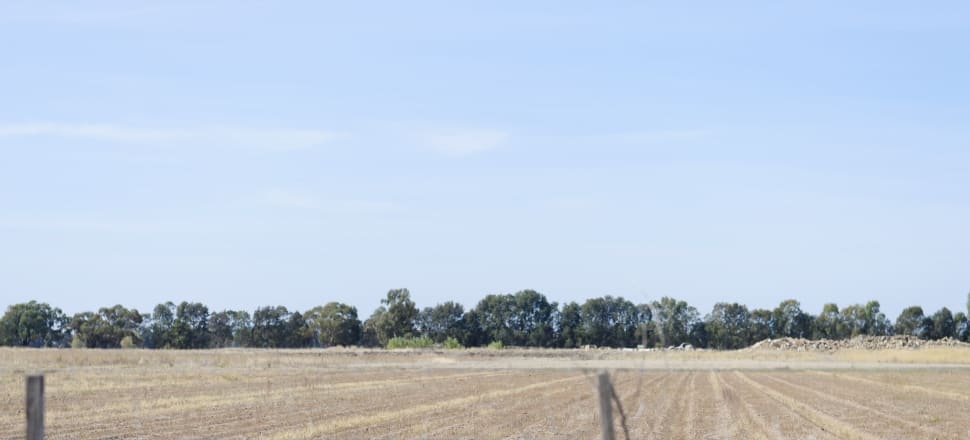 5370537724001
The Murray-Darling Basin Authority's latest drought update shows the current conditions across the basin remain dominated by the drought and dropping water storage levels in both the north and southern basin.
MDBA chief executive Phillip Glyde said the update provided a basin-wide assessment and links to the Bureau of Meteorology, as well as state government agencies that are responsible for on-ground management.
"Indications are that we'll have a drier than average spring across most of Australia," Mr Glyde said.
"In the past fortnight, most of NSW and the central basin were hotter than average and received no rainfall, and while it did rain around the Great Dividing Range the volumes were not significant.
"Conversely, southern areas of the basin recorded minimum temperatures well below average.
"Low rainfall affects water quality, which is continuously monitored.
"Some areas are on high alert for blue-green algae, including the Lachlan River at Corrong and Tullaroop Reservoir in Victoria.
"We are working with state authorities to manage water quality risks that are expected to remain during the drought," he said.
"Overall, water storage levels across the basin fell over the past fortnight, with most storages in the northern basin at critically low levels and a lack of rain in the south reducing inflows into the Murray River's major storages.
"The mass fish death events last summer were a visible warning of the pressure experienced by native fish during drought, and similar events are expected if dry conditions continue.
"Basin governments are preparing emergency responses where they can to ensure resources are available to address risks to fish populations.
"Community members can also play a role by reporting river conditions and fish deaths to their relevant state agency."
For more information and contact details, refer to the 'drought update' on the MDBA website at www.mdba.gov.au/managing-water/drought-murray-darling-basin/murray-darling-basin-drought-update