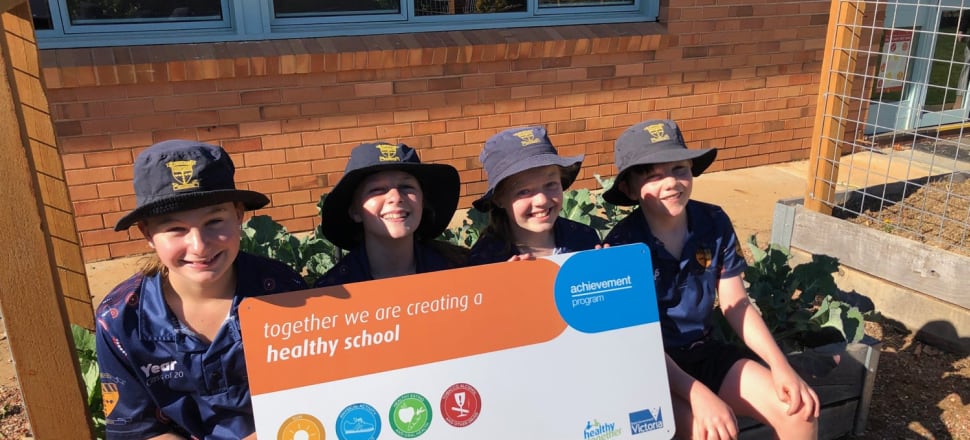 5370537724001
THE Victorian Government's Achievement Program for schools has helped over 20,000 little locals in Lodden Campaspe build lifelong healthy habits in an effort to curb health problems.
New data from the Healthy Heart of Victoria 2019 Active Living Census shows only 44.1 per cent of adults living in Lodden Campaspe admit to being in good health, with 62.5 per cent reporting to be overweight or obese and just 57.5 per cent meeting the Australian Physical Activity Guidelines.
Conducted by the Healthy Heart of Victoria initiative, the survey of over 24,500 residents provides key insights into the community's health status.
St Joseph's Primary School wellbeing officer Rachel Else said the program was an enriching experience for the whole school community, citing that the healthy behaviours also continue at home.
"We've been members for several years and in that time our focus has been on the physical activity, sun protection, tobacco, alcohol and other drugs, and healthy eating health areas," she said.
"One initiative of note is Munchy Monday, which is where grade six students cut up fruit and vegetable platters for every class, and with children's improved confidence and knowledge, these healthy behaviours are transcending into home life."
This has also had a positive, long-lasting effect on the school community.
"Our healthy efforts have had a widespread impact with students, staff and family members having greater awareness of the benefits of healthy eating, learning about where food comes from, and knowing the recommended daily intake of fruit and vegetables and the importance of choosing water over sugary drinks," Ms Else said.
The free program, supported by the Victorian Government and delivered by Cancer Council Victoria, helped schools and early childhood services achieve best-practice milestones for health areas including healthy eating, physical activity, mental health and wellbeing, safe environments, sun protection, sexual health and wellbeing, and smoking, alcohol and other drugs.
Over 110 schools and early childhood services in Lodden Campaspe are working through the program.
Healthy initiatives have seen children across the region actively engaged in school vegetable garden experiences, meditation sessions, bike education and safety programs, community fun runs, sustainability projects, education sessions on the harms of smoking, alcohol and other drugs, and much more.
Head of the Achievement Program Tope Adepoyibi said it was helping to address these challenges by supporting schools and early childhood services create healthier environments.
"These figures show further support is needed to promote healthy eating, physical activity and feelings of general wellbeing," she said.
"By instilling healthy habits early on, it helps build the foundations for positive long-term health and wellbeing — and that's where our program can help."
CHIRP Community Health health promotor Liza Shaw said the program helped achieve healthy outcomes and a positive shift in attitudes towards health and wellbeing.

"It's wonderful to see healthy behaviours becoming the everyday norm," she said.
"Active transport is continuing to increase, school fundraisers are now more health-focused, with schools holding fun runs instead of cake stalls, and community ties are stronger, which improves overall awareness of the trusted resources available."
All schools and early childhood services are encouraged to get involved in this free Victorian
Government initiative to support healthier learning environments. For more information on the Achievement Program, visit achievementprogram.health.vic.gov.au.