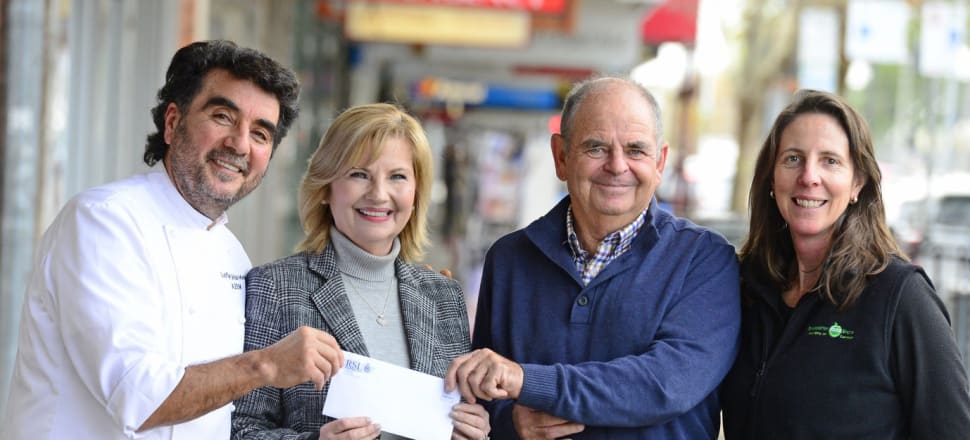 5370537724001
The Shepparton RSL sub-branch has thrown its support for raising awareness around homelessness in Shepparton.
The group donated $2000 towards the fundraising drive organised by City of Greater Shepparton Mayor Kim O'Keeffe, who co-hosted an event on Sunday afternoon.
Sub-branch president Bob Wilkie said his committee was concerned for all homeless people in Shepparton, particularly veterans.
"We've been reading recently the disturbing fact Shepparton has highest number of homeless people in regional Victoria.
"We are concerned there might be some homeless veterans out there, if there is we would like to make contact with them and put them in the right track.
"It's not only veterans we're concerned for it's the whole bigger picture which is why we're donating."
Mr Wilkie said younger veterans were prone to mental health issues.
"It's PTSD which we find many are suffering. People have probably read a lot about unemployment and veteran suicide recently.
"We feel in Shepparton the sub-branch is doing a pretty good job with our young people.
"We know it's hard to reach out to some homeless people and we hope they are able to find the proper support services in town."
The total money raised from Sunday's event is still being tallied with an announcement set to come in a couple of days.
The money is expected to be distributed between SalvoCare, FoodShare and local business owner Azem Elmaz – all experienced in the local homelessness sector.