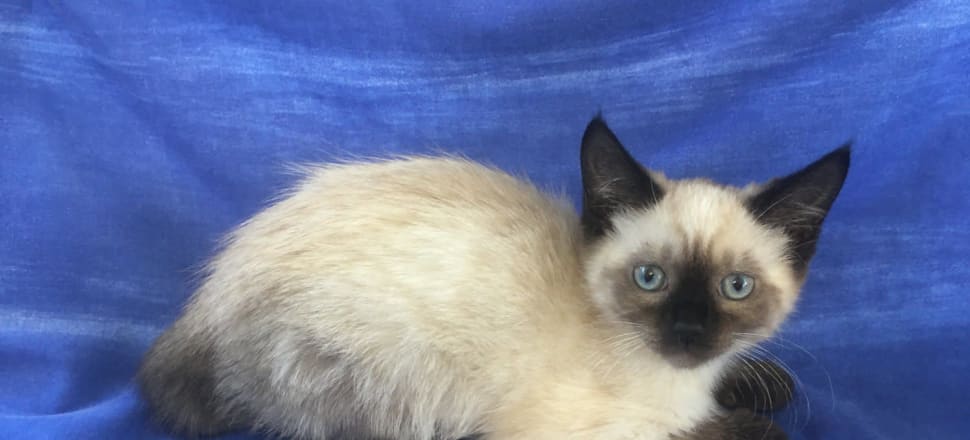 5370537724001
With beautiful blue eyes and a sweet young face, kitten Zena would make the perfect companion for someone looking for a friend.
The 10-week-old Birman cross is currently being housed at Shepparton Animal Shelter awaiting a new family to adopt her.
Zena is seal-point with a beige body and dark brown legs, ears and tail. Her paw pads and nose are brown and her eyes are a striking deep blue.
Shelter attendants have described Zena as a little girl with a little bit of attitude. While she is known for being a bit sassy, shelter attendants said she is slowly coming around to them and becoming more friendly.
She is starting to enjoy people's company and loves a good head scratch.
Zena would make a great addition to a family — she just needs to build up some more confidence.
If Zena sounds like the cat for you, she can be yours for $100 which includes her initial F4 vaccination, veterinary health check, flea and worm treatment, microchipping and desexing.
To find out more about Zena phone Shepparton Animal Shelter on 5832 9700. The shelter, at 125 Wanganui Rd, Shepparton, is open weekdays from 8.15 am to 4.30 pm.
Council's Pet Exchange Register source number is BR101093. Domestic Animal Business permit number: 19. Zena's microchip number: 953010004179813.