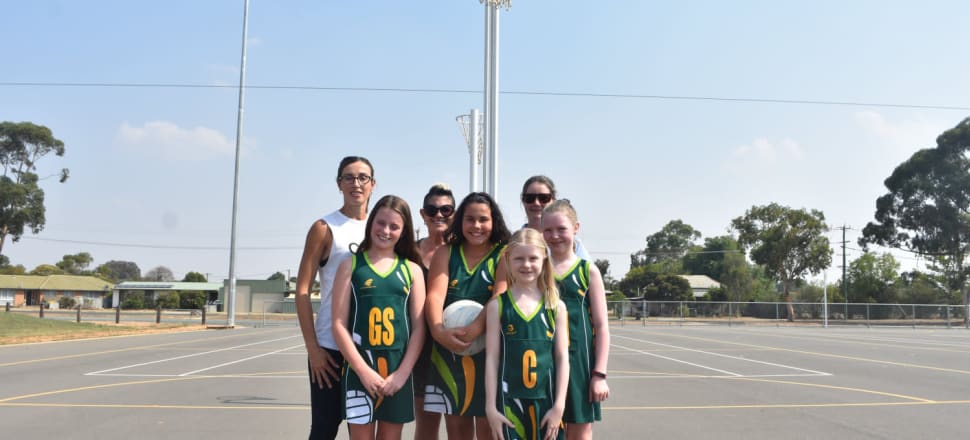 5370537724001
THE Kyabram Netball Association's 2020 season is shaping up to be action-packed, with a five-week summer competition and regular winter competition just a taste of what the competition's junior athletes can look forward to.
Now in its 70th year, the association is also under new leadership with an executive committee being voted in last December.
President Simone Guinan, who has worked as a coach for the association for the past two years, said her priority was to continue to push the sport of netball in Kyabram further despite less-than-ideal numbers.
"It's been a struggle the last couple of years trying to get girls to play association netball," she said.
"For the parents who don't want to travel every Saturday and pay to watch their child play sport, I think it's really important for girls to have this option at junior level.
"KNA will continue offering this pathway for our young junior netballers for as long as it is viable — and community support is crucial for this to continue."
The first event of the year will be the Summer Netball Challenge, a five-week competition designed as a fun and proactive pre-season for young players.
Now in its second year, it will run from February 19 to March 18 with the top two teams in each age group facing off in a grand final.
The association is also running NET SET GO over two nights and its trademark winter competition later in the year, while taking part in Shepparton Netball Association's Saturday competition and four representative tournaments.
Treasurer Linda Morris said other activities were still being discussed, as well as a trip away to watch a Melbourne Vixens game.
"We also hope to bring in a few new things this year and do a few programs for the kids. We did a NETFIT program last year and we hope to do that again," she said.
Trials for the under-11, under-13 and under-15 representative sides will be held on February 3 and February 5 from 5 pm, while trials for the under-9, under-11 and under-13 Shepparton competitions will be held on February 10 and February 12 from 5 pm.
Submit your registrations by emailing [email protected] or by phoning Fleur Nurse on 0432 379 509 or Sandy Carver on 0402 153 834.
Registrations close on February 6.