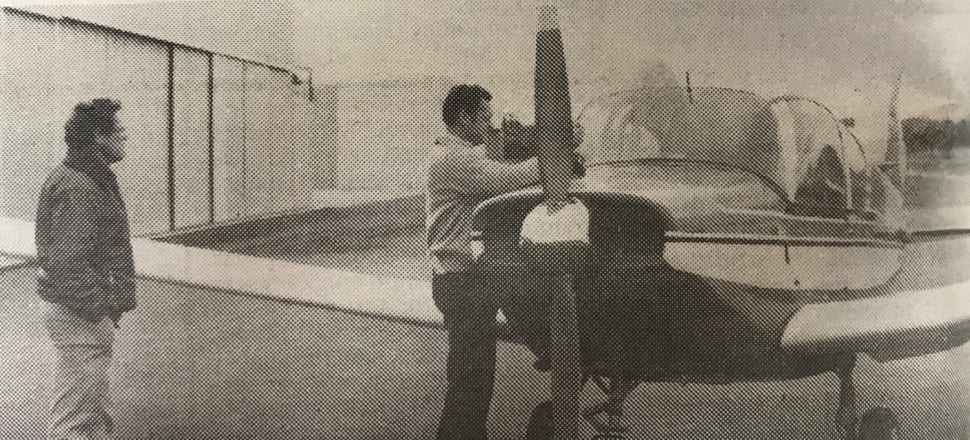 5370537724001
August 15, 1984
A Sud-Horizon single engine aircraft made a forced landing at Shepparton Airport yesterday.
The pilot, Ralph Emery, from Urana, NSW, made the landing after an oil line worked loose and oil spilt onto the exhaust making a lot of smoke.
Mr Emery said he thought the plane was on fire, but as it turned out it wasn't.
Police said at the airport they were happy with the speed with which fire and ambulance units arrived at the airport. They were there within three minutes of the alarm.