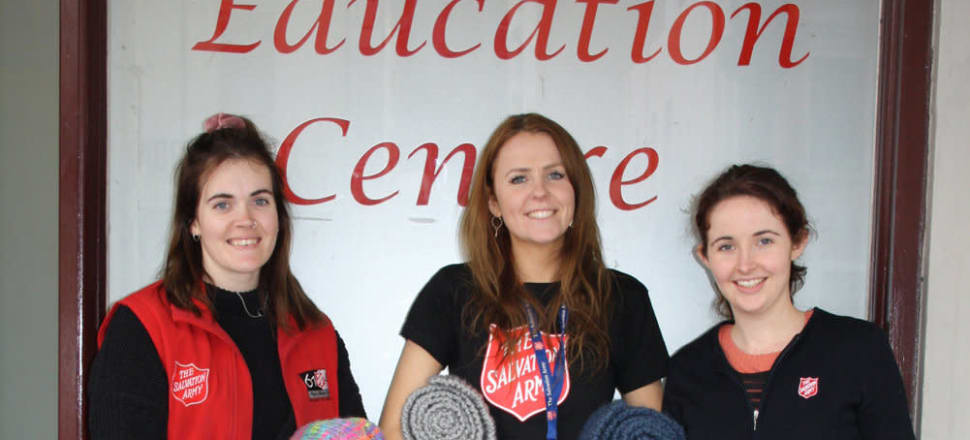 5370537724001
Last term, Year 9 students from Shepparton's Goulburn Valley Grammar School journeyed to Melbourne in a bid to develop their understanding of social justice.
The students began their mini break with The Salvation Army's Youth Homelessness City Tour.
The experience led the students to develop a greater understanding of homelessness as they heard stories about what life was like for those living on the streets.
Having studied social justice before heading to Melbourne, the students decided to take on the challenge of learning how to knit so they could donate scarves to the homeless during their city stay.
The engagement of the empathetic exercise was overwhelming, and the students were able to donate dozens of hand knitted scarves accompanied by a hand written note to Melburnians sleeping rough.
Shepparton Salvation Army's corps officer Captain Karyn Wishart said the school had gone to a tremendous effort to help people who were unknown to the school community.
"Often good things are done for those who are right in front of us, but to do and say a kind gesture with no knowledge of how this will impact and influence someone's life, is truly special," Ms Wishart said.
Having begun the program four years ago, the school aims to teach students the importance of empathy and is dedicated to developing community-minded citizens.